BUSINESS
New Airtel UnlimiNet 20 Bundle to offer free Facebook and WhatsApp
Airtel Kenya has today unveiled a new set of bundles for Voice, SMS and data. Dubbed ''UnlimiNet 20 bundle, the innovative 20/- bundle with a 24-hour validity is targeted at its pre-paid customers. It is packed with 20 MB data, 20 SMSs and 6 minutes of calls to any network.
The Company has also introduced new weekly and monthly bundles on its UnlimiNet plan: with Ksh 50, customers get to enjoy 10 free minutes voice calls to any network, 50 free SMSs to any network and 65MB data weekly. With Ksh. 500, customers get to enjoy, 100 free minutes voice calls to any network, and 500 free SMSs to any network and 1GB data monthly.
Th new bundles according to Airtel are an extension of the Airtel UnlimiNet bundles that was launched in February. The product gives customers the freedom and flexibility to choose from a wide range of affordable daily, weekly and monthly bundles. Besides offering callas to all networks, Airtel UnlimiNET bundles enable its customers to remain connected with family and friends on social media networks and profession platforms on the internet even after they run out of data bundles.
Speaking at a launch event in Nairobi this morning, Airtel Kenya CEO Adil El Youssefi explained that the company is committed to continuously satisfy the needs of its customers with a wide variety of options aimed at helping them achieve unlimited connections.
"The UnlimiNet bundle plans are based on emerging consumer insights and trends that show a substantial increase of data usage for both social and business needs and are aimed at promoting cost efficiency for voice and data services grow on the network and redefine customers' conversations depending with their varying needs." He explained.
He expressed his confidence that customers will receive great value from the offers on the improved quality and fast speeds of access to data following the recent upgrade of both the 3.75 and 2G network qualities by the Company. Airtel has been heavily investing in the upgrade its network to enhance 3.75G and 2G quality in Kenya.
The bundles valid for 24-hours within the day of subscription can be purchased by simply dialing *544# from an Airtel line, and following the prompts to complete the transaction.
Customers on this bundle will will further enjoy free access to Facebook, Twitter, and WhatsApp should their 20MBs of data be exhausted within the subscription period of 24hrs.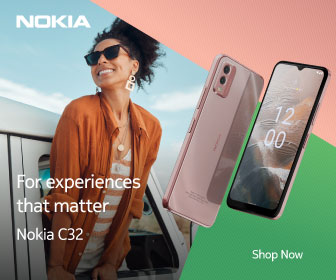 Follow Us