After months of testing in several parts of Nairobi, Safaricom has finally launched the LTE Advanced! Safaricom 4G which the company says will offer peak speeds of up to 100Mbps.
The company becomes the first Mobile operator in Sub-Saharan Africa to launch 4G technology in partnership with Huawei and Nokia.
The technology is the most advanced version of the 4G system for mobile networks and promises to pass on significant improvements in data speeds and latency to its customers while maintaining superior voice quality.
Speaking during the launch, Safaricom Chief Executive Officer Bob Collymore said the launch progresses the company's strategic push to democratise data.
''We believe in the transformative power of the internet and are keen to deliver the most advanced technologies to our subscribers in order to remain the network of choice." He said
Safaricom is set to roll out the 4G services in Nairobi and Mombasa before scaling up in major towns in the coming months.
The 4G network will offer peak speeds of up to 100Mbps, which is more than twice the speed offered on 3G technology. This means that customers will be able to download and upload files faster as well as enjoy buffer-free streaming of audio and video.
The service will also enable Carrier aggregation which will allow Safaricom customers to benefit from increased bandwidth accessible through the aggregation of different LTE spectrum brands.
"The direct impact of data on our economy has already been noted through the increasing number of businesses and services offered online. With 4G, we can deliver revolutionary services like telemedicine, virtualization or real-time video that have an immediate and transformational impact on our society,"  Collymore said.
With over 3 million smartphones users in the network and 4000 LTE-enabled smartphones using the Safaricom network, Mr. Collymore said Safaricom is keen to supply affordable 4G-enabled devices including phones routers and modems to the market with a sub-Kshs. 9000 phone planned for early next year.
The low cost devices will supplement the already available iPhone 6, iPhone 6 Plus and Huawei P7 smartphones along with 4G modems that shall be available in Safaricom shops and come with a free 4GB data bundle.
With over 3200 base stations nearly half of which are 3G enabled, Safaricom already has the widest 3G network coverage in the country.
The service has already been rolled out in Gigiri, Runda, Bururburu, Runda among other areas in Nairobi and Mombasa Island and Changamwe in the Coastal region.
In the coming six months, Safaricom is aiming at covering at least 15 counties with the Advanced LTE network.
Follow us on Telegram, Twitter, and Facebook, or subscribe to our weekly newsletter to ensure you don't miss out on any future updates. Send tips to info@techtrendske.co.ke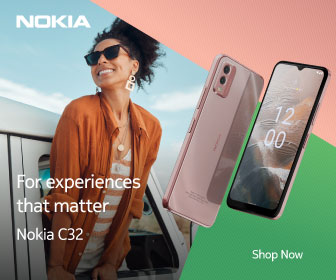 Follow Us