News
Role of TV in global communication highlighted during 2014 World Television Day
Just in case you did not know, today is World Television Day. As a medium of communication Television is recognized as a major tool in informing, channelling and affecting public opinion.
In 19996, The United Nations General Assembly  made this date 21st  November, World Television Day  in what it said was a recognition of the growing impact television has done. Especially on matters of decision-making.
The UN assembly argued that television brought and continues to bring the world attention to threats to peace and security. It also plays a major role in sharpening the focus on other key areas, including economic, environmental and social issues.
ITU Secretary-General Hamadoun I. Touré said ITU is currently working on developing new standards that will dramatically enhance the television viewer's experience, in terms of both visual and audio quality.
"ITU is developing industry-leading standards for the next generation of television that will be available in very high definition as well as high performance dynamic video streaming."  He said.
In coming years, ITU systems will allow television with four times the detail of the first Ultra High Definition services which have already begun.
The second edition of High Efficiency Video Coding (HEVC), Recommendation ITU-T H.265 | ISO/IEC International Standard 23008-2 approved in October 2014, includes enhanced format range extensions to improve video quality, general multi-layer support, scalability to cope with IP network congestion, and native 3D (multi-view) video encoding.
The new codec will considerably ease the burden on global networks where, by some estimates, video accounts for more than half of bandwidth use. HEVC will unleash a new phase of innovation in video production spanning the whole ICT spectrum, from mobile devices through to Ultra-High Definition TV.
ITU standards also continue to examine ways to make television more accessible to those with disabilities and special needs, such as providing subtitles and audio channels describing the action in the image, as well as future options such as the capacity of the viewer to separate foreground and background sound, allowing the audio to be more intelligible to those with hearing disabilities. Audio-visual media pervades nearly every aspect of modern life and ITU's work to improve the accessibility of TV to persons with special needs is crucial in building an inclusive Information Society.
"ITU is striving for good and efficient future use of the radio-frequency spectrum to carry television broadcasting," said Christoph Dosch, Chairman of ITU-R Study Group 6, which deals with broadcasting issues.
"In order to continue to develop new and high-performance television standards, it is critical that we retain the currently used television spectrum which provides great value to the information society." He added
ITU Membership will consider the spectrum requirements for television at the next World Radiocommunication Conference in November 2015.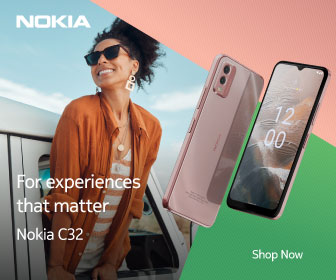 Follow Us