Gadgets
Safaricom and Infinix Mobility launch Alpha Marvel Smartphone in Kenya
Infinix Mobility and Safaricom have  launched a new Smartphone in the Kenyan Market  which will retail at Kshs 29,999 and also come with 500MB worth of data upon purchase.
Dubbed as the Alpha Marvel Smartphone, the new phone will be available in all Safaricom retail shops  across the country.
Operating on google operating system Android 4.2.1 Jelly bean, Alpha Marvel will also provide premier user and gaming experience driven by Quad core 1.5 GHz  processor with 4GB plus 1GB memory. The new device is also equipped with a 13MP camera and a 5MP front facing camera and also comes with a 5.7 inch screen.
The phone comes with a new feature called the Smile shot feature which automatically captures the best emotions while taking photos. When the smile shutter is activated, the phone takes pictures when you smile and it's great for capturing spontaneous and natural smiles.
Jean Sebastien Coste, Business Director, Infinix Mobility said , " we are  pleased to officially roll out our range of consumer focused smartphones in Kenya. This is a digitally innovative market with respect to mobile and internet solutions and we expect that  our foray into the Kenyan Market with an appetite for quality smartphones will yield high results."
He also added that Infinix partnership with Safaricom is timely and strategic in an environment that is in need of smartphone offerings. "Our phones are aimed at redefining what style conscious Kenyans can get from a smartphone and will also provide users with a choice of ultimate mobile devices that suite their use."
Kenya has in the recent past been named as a leading market for smartphones in Sub Saharan Africa with over 100,000 sales of mobile phones being recorded on a monthly basis. With such a positive growth the of smartphone usage the market is expected to double in the next two years in Kenya and the rest of Africa. The increase has been brought about by the growing middle class people that has increased the uptake of smartphones.
Welcoming the new partnership with Infinix, Janet Atika, Safaricom's Head of  Sales said " Our new definition of innovation  today is technology that wholesomely meets the needs of consumers. This product with its blend of pocket friendliness and elegance, coupled with fast internet from Safaricom will truly resonate with the growing need of smartphones users and also provide them with more browsing benefits."
Infinix will also be rolling out a consumer focuse campaign called "Dream Big"  where consumers will have their wildest dreams come true through purchasing the new Alpha Marvel Smartphone. Consumers will as well stand a chance to win a trip to Brazil for the World Cup matches to be held later.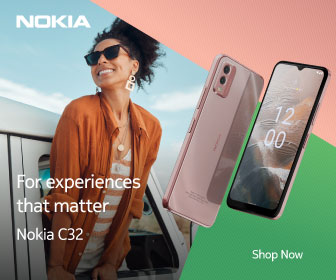 Follow Us