News
Who's leading the fintech pack in Africa?
The local fintech bubble may have burst, with valuations becoming much lower as investors look for profitability and maturity instead of growth prospects, but there is still a lot of capital available. And for those ahead of the curve, there's no slowing down, says Clayton Hayward, CEO at Banking as a Service (BaaS) and embedded finance enabler, Ukheshe.
"The African market is very receptive to fintech products. It's one of the fastest-growing crypto markets in the world, for example, because the infrastructure is not as firmly in place as it is elsewhere yet. The opportunities to build new solutions are far bigger here than in established markets. There must be over 1000 fintechs operating on the African continent at the moment and while many won't be successful, those who are, stand to win big."
Ukheshe has become a substantial player in the African fintech ecosystem by delivering embedded finance that aims to close the financial inclusion gap. After receiving significant funding from DPI and Fireball Capital in 2022, it's on the fast track to rapid expansion in the Middle East and Africa, creating new ways for businesses to develop and grow their financial service offerings through its proprietary BaaS Eclipse API platform.
The current African fintech funding landscape, says Hayward, sees roughly half of all available funding going to enablement businesses like Ukheshe, and half to disruptive businesses. "Enablers offer fintech solutions to banks and other companies to help them expand, while disruptors compete with banking propositions and financial services providers."
Both business types are driving innovation that's changing the face of financial services on the continent. "At Ukheshe, for example, we've gone through various iterations, pivots and changes in our five years to create a unique offering that put us on the leading edge. We started as a business-to-consumer operation and within two years became a business-to-business entity. And that's the journey every fintech takes – very few start and end up with the same value proposition."
Now, settled into a niche, it's important not to lose focus, he says. "We are and will remain an enabler – going into a fintech-adjacent field or chasing new buzzwords, for example, is certainly not on our radar. Chasing revenue opportunities for the sake of revenue is a mistake because it makes you lose sight of the strengths that made you stand out in the first place. Sometimes you have to say no to certain new opportunities because it doesn't fit into your vision. The key is to understand the market and be agile when it's called for."
That's why having a leadership team that buys into the same vision and mission is so important, he says. "Our expansion has put more pressure on us to perform, which filters down to every level of the organisation. You need strong leadership, aligned with the same goals, to manage expectations. Capital is not free money – it comes with very stringent conditions, and you have to deliver on expected results."
While global expansion is certainly now within reach, Ukheshe has decided to narrow its focus to Middle East and Africa. "We don't want to grow just for the sake of growing. Instead, we want to dominate the markets we operate in. That involves several acquisitions and anchoring ourselves in markets with the most potential for growth in the MEA  region. We have the right foundation, a solid strategy and an excellent team and it's very much within our reach to become the foremost provider in these regions."
And that will mean a lasting legacy for Ukheshe – and a true impact on the financial inclusion its founders envisioned when the company was started in 2018, says Hayward. "It's exciting to be in a position to make a real and significant impact on the continent and beyond. We've had to push hard, but it's paid off. And now, we get to bring positive change to the lives of millions."
Follow us on Telegram, Twitter, and Facebook, or subscribe to our weekly newsletter to ensure you don't miss out on any future updates. Send tips to info@techtrendske.co.ke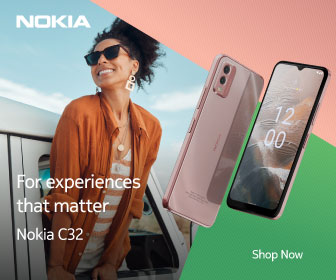 Follow Us