News
Equity Bank: Unlocking convenience and security in the digital banking era
The global landscape is undergoing a remarkable transformation towards digital banking, with an ever-growing number of customers embracing its offerings of convenience, speed, and efficiency. With just a few taps on your smartphone or clicks on your computer, you can open accounts, transfer funds, pay bills, and much more, all from the comfort of your own home or office or on the go.
Equity has been at the forefront of innovation to ensure that it provides customers with tailored solutions that simplify lifestyles and meet their needs. The Bank's journey in digital banking has been nothing short of remarkable, as exemplified by the data below presented during its 2023 half-year results:
98% of all branch transactions happening outside physical branches

87% of loan transactions via mobile channels (transaction count)

34% of loan (by transaction value) via mobile channels

82% of customers using the bank's cashless payment capabilities rather than transacting in cash
This reflects the growing demand for digital services. However, as more people adopt digital banking, it is crucial for customers to remain vigilant and protect themselves from fraudsters who use social engineering tactics to deceive unsuspecting individuals.
Safeguarding Yourself and Your Money in the Digital Age
To ensure the safety of your personal information and banking transactions, follow these guidelines:
Trust only the ONE EQUITY NUMBER – 0763 000 000: For all official communication relating to your bank account, Equity will only call you from this number. Dismiss any calls or instructions from purported bank agents if they call you from any other number.
Verify 0763 000 000 on Truecaller: The number is verified on Truecaller, making it easier for customers to authenticate that Equity is calling them. Look for a green background, the Equity logo, the identity EQUITY in capital letters, the verified icon (a small tick), and the label 'VERIFIED BUSINESS.'
Follow additional safety tips:
Avoid using public Wi-Fi for banking transactions, as hackers may gain unauthorized access to your personal data.

Set up strong passwords with symbols, numbers, upper case, and lower case characters. Do not use personal information like names, birthdays, email addresses, or ID numbers.

Do not store passwords and PINs on devices such as mobile phones or wallets, as they may be accessed by fraudsters if lost or stolen.

Do not click links sent via emails, unverified social media pages, or strange numbers that cannot be authenticated as genuine.
By staying vigilant and following these safety measures, customers can continue to enjoy the benefits of digital banking while minimizing the risk of falling victim to fraudsters. If you have any questions or concerns about your bank account or suspicious banking transactions, do not hesitate to contact Equity Bank at 0763 000 000 for support. Embrace the convenience and security of digital banking with Equity.
Follow us on Telegram, Twitter, and Facebook, or subscribe to our weekly newsletter to ensure you don't miss out on any future updates. Send tips to info@techtrendske.co.ke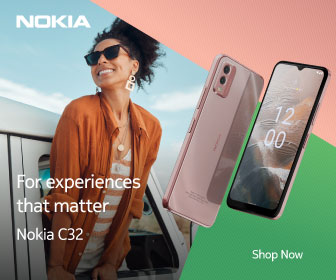 Follow Us