Global provider of IT infrastructure and cloud services Servercore has announced its launch in the Kenyan market today.
The company says its new cloud solutions are designed to help businesses grow by providing them with the scalability, flexibility, and security they need to succeed in today's digital economy.
With the launch, Servercore customers in the region will access cloud and dedicated servers, managed cloud databases, managed Kubernetes, and more.
Servercore says it is prioritizing Kenya as a region due to its innovative tech landscape. It says Kenya is one of the most economically advanced countries, renowned for its economic prowess and dynamic innovation in East and Central Africa. Nairobi hosts numerous startups, bolstering Kenya's reputation as a thriving tech hotspot and innovation hub.
Another reason for launching in Kenya is the country's Mobile-Centric Innovation with mobile penetration surging by 120% by June 2020, surpassing the population by 10% according to GeoPoll's report.
However, Servercore says the country could benefit from a wider presence of local IT infrastructure providers— businesses mainly utilize the resources of global providers that do not have a physical presence in the country.
In 2019, Kenya enacted laws that necessitate data storage within the country's borders, leading to a demand for local solutions to meet data protection regulations and leverage the advantages of cloud scalability. The Ministry of ICT, Innovation, and Youth Affairs in the Kenya National Digital Masterplan 2022-2032 suggests establishing cloud services for the government and private sectors. Therefore Servercore's debut in Kenya aligns perfectly with the growing need for locally-based cloud infrastructure.
"With increasing internet penetration, a tech-savvy population, and supportive government policies, Kenya presents immense opportunities for offering robust cloud services. Moreover, Kenya's position as East Africa's gateway and economic hub provides an ideal strategic launching point for Servercore's product offering. Servercore aims to empower local innovation with tailored IT infrastructure  solutions.'' Victoria Kleinbort, Country Manager for Kenya at Servercore, said.
Follow us on Telegram, Twitter, and Facebook, or subscribe to our weekly newsletter to ensure you don't miss out on any future updates. Send tips to editor@techtrendske.co.ke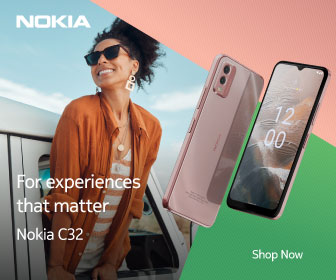 Follow Us