Itel S23+: Smart life brand itel Mobile has been the market leader in smartphone sales in Africa. This has always been driven by the company's pricing of its devices. To be precise, Itel sells the most affordable devices on the continent. 
At TechTrends, we have been covering Itel products for years and well, this year, the company is adding a new product to its line-up, the Itel S23. The series comprises two products, the Itel S23 and the S23+. 
The Itel S23 comes with several interesting features including a colour-changing back, and a glass front. In this article though, we will be looking at the S23+, itel's first premium curved-screen smartphone.
Itel is selling this device for Ksh.22,400 and at that price point, it's giving several other devices in that price point a run for their money. Why do I say so? It is because Itel has gone a step further and made the S23+ quite a looker. 
We got our hands on one and having spent a few days with it, here is our first impressions. Inside the box you have:
Itel S23+ itself

A hard, translucent case

An 18 Watt charger

USB Type-C cable

Quick start guide
Design and Display
Itel has taken the visual experience on the Itel S23+ to another level with a premium 6.78" FHD+ AMOLED curved screen. We are also getting 500 nits peak brightness, and Gorilla Glass 5 protection. 
Curved screens are something we are used to seeing on flagships or midrange devices so it's quite interesting to see Itel joining that bandwagon. The implementation is also quite great. 
We are also getting a high resolution of 1080×2400, which is a high-definition display resolution commonly used in many flagship smartphones. This resolution offers a sharp, clear image with a wide range of colours and excellent contrast. What this means is that the Itel S23+ is a suitable device for viewing high-definition content such as your favourite movies, TV shows, and even video games. It also provides a great viewing experience for web browsing and other activities.
Holding it in the hand, the phone is also quite light and thin at just 179g.
The back panel is made of polycarbonate material – which is essentially plastic but gives you a frosted glass feel. The phone looks beautiful in the Elemental Blue and Lake Cyan colour options it comes in. 
The top and bottom sides of the are flat adding to it that premium feel, while the rear panel is curved on the sides blending perfectly with the frame. This makes holding the phone with one hand quite easy. 
The left and top of the Itel S23+ are empty except for the Designed by Itel branding on the topside. On the right side, you have the volume and power buttons while the ports and connectivity options including the Type-C port, SIM tray, loudspeaker, and the primary microphone hole. are all at the bottom. 
There is no headphone jack but the review/creator unit sent to us had a free pair of Itel T11 TWS earbuds.
At the back, you have the camera module which has taken a big chunk of the smartphone's top rear panel and protrudes a bit from the phone's body. 
Overall the Itel S23+ looks and feels comfortable to hold and use. The material used gives the phone a premium touch. Itel has also added a nice-looking hard case which you can make use of to protect the smartphone from scratches and dents.
Power and memory
The Itel S23+ runs on a Unisoc T616 4G SoC which is an entry-level octa-core SoC and for a phone at this price point, there's nothing really to complain about here. 
The smartphone is equipped with up to 8GB of RAM and a massive 256GB of internal memory.  
The huge memory capacity provides solid day-to-day performance with smooth scrolling on your favourite mobile or social media apps and even gaming. 
Additionally, the Itel S23+ allows you to instantly increase the RAM from 8GB to 16GB with a click, thanks to the virtual RAM technology.  This is important especially when you're using more apps at a certain time and need a temporary boost in performance without compromising your daily battery life too much. 
Virtual RAM technology means that a part of the ROM will be used to work as RAM when the RAM is not sufficient to ensure a smooth performance guaranteeing you seamless and efficient multitasking. 
I also need to mention that the SoC features a 4G modem so if you're looking for a 5G experience you might have to look elsewhere. 
Itel S23+ runs on Itel OS 13 based on Android 13 which packs a lot of interesting features. You have so many personalization options to play around with.
The phone handles every task thrown to it without any struggles. Games like PUBG Mobile, which we tried playing on the phone ran smoothly at low graphics.
Cameras
When it comes to the camera department,  the Itel S23+ sports a dual rear camera setup comprising a 50-megapixel Portrait sensor. The camera comes with several modes you can play around with including Eye Tracking mode, Portrait, Super night and other shooting modes to help you put your smartphone photography skills to the test. 
For selfies and video calls, the smartphone houses a 32-megapixel sensor on the front.
See sample shots below:
Outdoors shots
Indoor shots
Selfies
Battery and charging capabilities
This is one part that smartphone users like me are always very keen when recommending phones to our readers.  Even though batteries have been improved over time, the demand for more juice is always increasing as smartphones get more sophisticated. That's why we have relied on hardware and software optimization to help boost the time taken by smartphones before the power is fully exhausted.
I'm glad to see Itel, again not missing out on this.  The Itel S23+ comes with a massive 5000mAh battery with support for 18W wired charging which should be able to last you for an entire day on full charge.  
Fully charging the smartphone should take you about 2 hours.
Additional features
Other additional features include an in-display fingerprint sensor for authentication. Itel has also added a seamless AI Assistant: Aivana GPT Integration, to help users perform tasks quickly and easily using voice commands. There is also a Dynamic Bar, seamless than ever to help users access crucial notifications such as battery status, incoming calls, reminders, and unlock status.
Conclusion
To conclude, the Itel S23+ is an interesting device at its price. Being a huge fan of curved displays, I love that Itel integrated it on a phone under Ksh,2500, the best value for money. ( Ksh.22,400 in Kenya ), The big memory is also one other key selling point of the Itel S23+.
The phone is currently available for purchase in Kenya for Ksh.22,400.
Follow us on Telegram, Twitter, and Facebook, or subscribe to our weekly newsletter to ensure you don't miss out on any future updates. Send tips to info@techtrendske.co.ke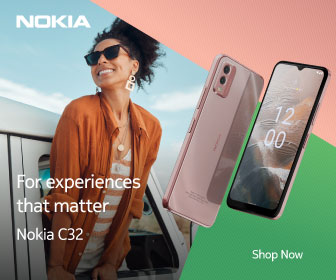 Follow Us