News
Startups
WomenInTech
Seven Kenyan women-led startups receive Ksh. 9.8 million funding from Standard Chartered Bank
Standard Chartered Kenya on Wednesday awarded KES 1.4 million (USD 10,000) each to seven women startups that graduated from its sixth cohort of the Women in Tech programme.
The programme which is supported by the iBizAfrica Incubation Centre at the Strathmore University attracted over 15 female-led startups under the theme "Leveraging Technology for Impact".
The sixth Cohort of the Women in Tech Program was launched in March 2023 and attracted a pool of over 250 startups from sectors such as agriculture, finance, transportation, health, and the construction industry. Fifteen female-led startups were shortlisted and underwent a three-month incubation that covered modules such as business plan ideation, strategy formulation, Internet of Things (IoT), Marketing, Big Data, and Artificial Intelligence.
Out of the fifteen, seven were selected to receive funding. They include Sign with Us, Instruct Africa, Saidiwa Rides, PanaCare, Imani Health, Know Learning Limited, and Rhea Soil Health Management.
"Supporting women-led enterprises is a key component of our ambition to impact and influence the growth of the SME sector, and the Women in Tech programme enables us to bring this vision to life. We have been able to catalyse growth through our latest cohort and are confident that the entrepreneurs who have gone through the programme will be better positioned to take up the opportunities in across the various sectors that they serve," said Kariuki Ngari, Managing Director and Chief Executive Officer, Standard Chartered Kenya.
Since its inception, the Women in Tech program has trained more than 64 women-led businesses leveraging on technology by offering mentorship, advisory, coaching, networking opportunities, access to seed capital, and investor forums to help scale their businesses to international standards.
To date, 32 start-ups have been awarded over KES 1.2 million (USD 10,000) each in seed funding with the first five cohorts attracting over 2,000 applications.
Data on SMEs in Kenya indicates that 31.4% of SMEs in Kenya are female-owned, significantly lower than the total number in Africa – which stands at 58% according to the World Bank.
Female-led businesses tend to face significant challenges that hinder their progress compared to their male counterparts, including limited access to finance, exclusion from crucial networks, and social and legal constraints influenced by societal norms.
Follow us on Telegram, Twitter, and Facebook, or subscribe to our weekly newsletter to ensure you don't miss out on any future updates. Send tips to info@techtrendske.co.ke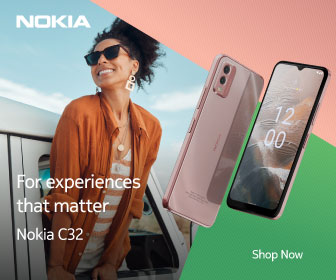 Follow Us