CYBER SECURITY
News
Infopercept Expands Its Container Security Offering with NeuVector by SUSE
Infopercept, a global cybersecurity solutions and services company, today announced its appointment as a Managed Security Services Provider (MSSP) partner for NeuVector by SUSE's container security platform, NeuVector.
NeuVector is a zero-trust, full-lifecycle container security platform designed to safeguard cloud-native applications from build to deployment. It offers comprehensive features such as vulnerability scans, image assurance, runtime security, and network segmentation.
Under this strategic agreement, Infopercept will offer Container Security and Kubernetes Security solutions to organizations embarking on their digital transformation journey in the cloud. Containers play a pivotal role in cloud adoption, providing the essential components for running applications in diverse environments, including public and private clouds. Kubernetes, an orchestration platform, effectively manages containers. While both Kubernetes and Containers offer the agility necessary for digital transformation, security concerns persist among companies transitioning to cloud-based digital transformation initiatives.
Jaydeep Ruparelia, CEO of Infopercept Consulting Pvt Ltd, said, "Our partnership with SUSE for NeuVector is not only rooted in our shared vision but also in the technological synergy between our organizations. Our visions align on two critical fronts: addressing complex cloud security challenges and harnessing the power of open-source innovation. Infopercept has been diligently tackling the cloud security concerns of our global clientele through a combination of our 'Invinsense' platform and managed services. We've expanded our engineering team to deliver code-level security services, facilitating the setup of secure Infrastructure as Code (IaC) and DevSecOps practices. Through this partnership, we are poised to transition our security offerings from traditional operating systems to encompass containers and Kubernetes. We are genuinely excited to support organizations of all sizes and across various industries on their digital security transformation journey."
Speaking on the partnership, Sachin Vig, director of Strategic Channels and Alliances for SUSE, said, "Our primary focus is empowering our customers with open-source technologies that give them the freedom to innovate across all fronts – including the ability to deploy applications in an agile manner while maintaining maximum security. This partnership with Infopercept helps customers easily consume services from experts in the field that accelerate their digital transformation journey."
Follow us on Telegram, Twitter, and Facebook, or subscribe to our weekly newsletter to ensure you don't miss out on any future updates. Send tips to info@techtrendske.co.ke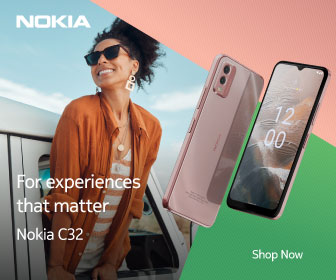 Follow Us