Cybersecurity and service assurance company, TigerLogic Africa, on Thursday launched its East African office in Nairobi. The office will serve clients from across the region as it aims to tap into the East African market. 
The company was initially founded in Nigeria but has already established offices in Ghana. This recent launch marks a significant development for the company and the field of cybersecurity in the continent. 
Established 12 years ago, TigerLogic specializes in assisting clients in planning building, supporting, and managing their digital infrastructure. The company offers cybersecurity, telecommunications services, and service assurance solutions. Their investment in Kenya, aims to accelerate and safeguard clients' hybrid networks and information infrastructure, addressing challenges related to distributed cloud connectivity and empowering clients to gain insights into the required data, achieve scale, and enhance the overall digital user experience.
Speaking at the launch event, TigerLogic Africa CEO, Dejo Claudius said the decision to invest in the Kenyan market was driven by Kenya's support for innovation and the company's desire to strengthen its pan-African growth strategy.
"Kenya is recognized as a tech hub for East Africa, often referred to as the "Silicon Savannah," with a government that actively promotes innovation. We understand the unique challenges our clients face, and we are committed to providing the solutions and expertise needed for their success."
The launch event served as a platform for networking and collaboration among cybersecurity professionals, CISOs, IT heads, and industry leaders. The discussions laid the foundation for future partnerships and innovative strategies in the field of cybersecurity.
According to a report by the Communications Authority of Kenya (CA), Kenya recorded 860 million cyber-attacks this year, the highest ever. CA said the frequency, sophistication, and scale" of cyber-threats targeted at the country's critical information infrastructure (CIIs) in 2023.
Follow us on Telegram, Twitter, and Facebook, or subscribe to our weekly newsletter to ensure you don't miss out on any future updates. Send tips to info@techtrendske.co.ke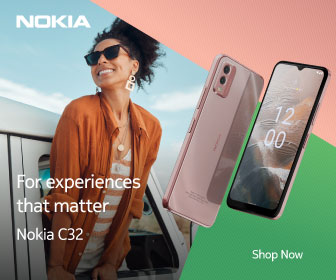 Follow Us