News
ICT Authority to Spearhead E-Waste Management For Government Agencies
Public institutions in Kenya can now deliver their electronic waste to the ICT Authority (ICTA) to minimize the adverse environmental impacts of e-waste while creating jobs.
The Authority targets to collect 100,000 devices from 284 public organisations, which include State Corporations, Universities, and TVETs in this fiscal year. Institutions can deliver their e-waste to the National Refurbishment, Assembly, and E-waste Management Facility located at Supplies Branch, Off Likoni Road in Industrial Area, Nairobi.
Through a partnership with the National Environmental Management Authority (NEMA) and Public Procurement Regulatory Authority, (PPRA), ICTA has so far collected 11,103 devices from 42 public institutions and tested 2,696 devices.
The transfer of e-waste from public institutions to ICTA is supported by law under Section 176 of the Public Procurement and Assets Disposal Act (2020), which directs an accounting officer of a procuring entity to ensure that an annual assets disposal plan is prepared for items declared as unserviceable, surplus or obsolete, obsolescence stores, asset or equipment. Section 177 of the Act highlights the establishment of a disposal committee for purposes of e-waste disposal in public institutions.
Speaking during the E-Waste & Disposal Framework in the Public Sector Breakfast Meeting on Thursday last week, Stanley Kamanguya, Chief Executive Officer (CEO) of the ICT Authority noted that they have registered key progress in the project so far and would like to engage more public institutions on the proper use of electronic devices from purchase, use and disposal.
"We have agreed in one voice that we need to give this issue of e-waste attention so that we can be able to take care of our environment. There is also a lot of value that we continue to lose by having so many devices lying around without use," said Kamanguya.
"We have been conducting this program for few months and we have been surprised to see the numbers which we have. In the last 11 months, we have received over 11,000 devices and we are even thinking of creating an ICT devices museum based on the devices we are receiving," he added.
Kamanguya thanked NEMA and PPRA for the support and noted that partnerships with government institutions will be vital in the progress and success of the e-waste project.
On her part, Zilpher Owiti, Director of Partnerships, Innovations and Capacity Development at the ICT Authority, echoed the CEO's sentiments on creating jobs for the youth as they manage the e-waste in the country in a bid to support the digital economy and ICT projects.
She said "Even as we do this work with a focus on cleaning our environment, this is part of creating employment. The value chain of e-waste from collection to sorting to recycle also requires manpower. This is one of our objectives that we can repair, reuse and keep our youth are engaged".
"For this year, we intend to collect 100,000 devices from ministries, counties and state corporations as we scale to other private sectors and individuals," she added. She noted that they have informed a committee of 15 organisations to drive awareness and sustain the project going forward.
The e-Waste and Refurbishment Project (e-Waste Kenya Project) aims to promote environmental protection, economic growth, and social well-being through the creation of a green economy. The Authority also aims to collect and dispose of obsolete electronic devices to safeguard the environment, save natural resources, and reduce unnecessary dumps and landfills.
Follow us on Telegram, Twitter, and Facebook, or subscribe to our weekly newsletter to ensure you don't miss out on any future updates. Send tips to info@techtrendske.co.ke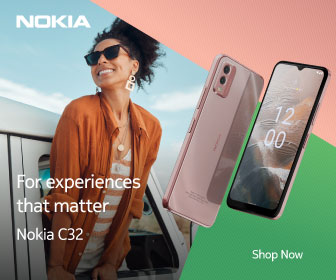 Follow Us