News
Bolt launches reward scheme for its drivers in Kenya
On-demand transport platform Bolt has announced the launch of an innovative Driver Reward Scheme for its drivers in Kenya. 
The company said in a statement that the reward scheme is designed to enhance driver engagement and empower the driver community.
In addition to this scheme, the company says it is also taking significant steps to ensure driver safety by introducing driver alerts for unsafe areas within the app.
As part of the reward scheme, Bolt is running a campaign dubbed 'Drive for a Prize' that commenced in early August. The campaign mechanics have seen Bolt drivers and boda boda riders accumulating points earned for each completed trip, hours spent online, accepted and completed trips, and high driver scores. The campaign is expected to reward about 400 drivers and riders over the next coming months.
The 'Drive for a Prize' campaign saw Bolt award 138 drivers and riders at an event held yesterday, at the Driver Engagement Centre in Westlands. The rewards included Smart TVs and phones, shopping and fuel vouchers.
Speaking at the event Linda Ndungu, Country Manager said "At Bolt we recognise and acknowledge that drivers are at the heart of our success, and the new Driver Reward Scheme is a testament to this belief. Bolt aims to celebrate and appreciate the hard work, dedication, and exceptional service provided by our top-performing drivers and riders. We recognise that addressing passenger safety concerns is two-pronged; it requires both educational awareness as well as initiatives to reward and encourage more positive driver behavior. Our hope then, is that this Reward Scheme will both motivate our drivers and act as a catalyst for long-term positive change in the ride-hailing community."
Drivers who consistently demonstrate excellence in their service will be eligible for monthly and quarterly rewards and exclusive benefits, including fuel vouchers, phones, shopping vouchers, and home appliances.
Bolt will facilitate driver meetups and events such as family fun days and sporting activities, fostering a sense of community among its drivers and giving them opportunities to connect and share experiences.
Bolt says it firmly believes that this initiative will not only improve the overall quality of service but also help rebuild trust and confidence among its passengers.
Follow us on Telegram, Twitter, and Facebook, or subscribe to our weekly newsletter to ensure you don't miss out on any future updates. Send tips to editor@techtrendske.co.ke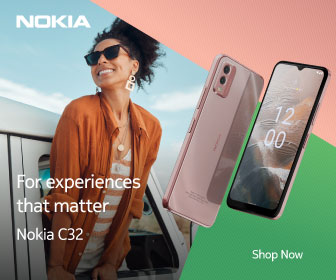 Follow Us