Since the first professional football match in 1863, the popular game has been based on grit, determination, and passion. In recent years, technology has brought significant changes to the game and impacts almost every corner of the footballing world – from on-the-field decision-making to club development, player identification and growth. In line with these technological advancements, the reliance on data is only increasing. 
Let's take a closer look at how data affects each phase of a football season.
At the start of each season, football clubs aim to enhance short-term performance and improve year over year. Teams set out with their own goals, whether that is a title challenge, European football, or simply avoiding relegation. These targets determine how preparation is made for the upcoming games and vary depending on the quality of the side. Data is a key determinant in setting these targets, evaluating the probability of winning, and ultimately what would be considered success. 
At the heart of this preparation is a comprehensive study of previous seasons. Teams look for effective ways to store, analyze, and utilize all the insight available to them. Now more than ever, data is affecting every decision made and is becoming more attributable to the success and failure of running football clubs right from the grassroots to the highest levels. 
Easy Come, Easy Go
Players moving to new clubs is a part of the evolving cycle of the footballing world. However, the modern transfer has evolved, and purchases are nowadays more data-based, analysing every statistic, fact, and growth/decline path of a player. The data could include everything from how far they run, how hard they work during matches, and whether they fit into a team's style of play. For example, a striker who plays in one set-up won't necessarily fit into a team that likes to play another way.
Data To Determine Health
A player's health is a key metric that is measured using data. This can help determine whether a player is fit enough to join a new club but is also key in uncovering any potential underlying health conditions of the player. This has even led for players to be treated for conditions they may otherwise be unaware of. In some situations, this could be lifesaving. 
Medical data also helps determine the long-term health and injury status of current players at a club. Data on medical conditions, injuries, and other reasons for absence from matches is key to establishing treatment plans, rehabilitation, and the road to recovery. Every match missed can prove detrimental to a team, so ensuring a player recovers quickly and safely is imperative, and data on the development/recovery of an injury could shave weeks or months off an absence while reducing the risk of a reoccurring injury. 
Performance Analysis
Player performance data is also analysed, with data used to monitor and review statistics, movements, and figures related to performance. Players are monitored on how far they run, their movement patterns, distances covered in sprinting versus jogging and walking, shots on goal, tackles, and much more. Teams are also video recording overall performance and training sessions, sometimes lasting for hours. The ability to store these high-resolution videos requires a huge amount of storage capacity. 
The information is stored and analysed to assess individual performance, work rate, identify strengths and weaknesses, as well as optimising tactics and strategies. 
The storage required for this type of analysis is enormous. With fifty-plus players having their individual data stored and reviewed every session from beginning to end, there are potentially hundreds of data points to be collected. To interact and utilise this data, high-capacity, high-performance storage solutions are needed to help facilitate collaboration between different teams across the club. 
Technology and Football's Future
Football's future is being shaped by tech. The introduction of a Video Assistant Referee (VAR) is one of the most pivotal and game-changing introductions in the modern era. The data required to operate a complex system like VAR is enormous and requires a large storage capacity to match. During major tournaments, there can be as many as twelve cameras in operation across every stadium to track the ball, and collect data from every player, and a sensor inside the ball sends data to the video operation room more than 500 times per second. 
The technology in football isn't slowing down – even within VAR. Semi-automated offside decisions are now being implemented in some competitions, and more automation will become a mainstay in football, enhancing data storage requirements. 
The Future of Storage 
All-in-all, the data storage requirements in football will only continue to increase. As technology advances, player analysis will deepen, and clubs will demand greater insight into business and player trends. All these elements require more data to be produced, and in turn somewhere to store it.
Data storage is an integral part of the modern game, aiding teams to perform better, recruit better, and streamline their operations. For teams to keep winning, or in some cases turn their fortunes around, there will be more reliance on data, statistics, and analytics, and for this to be possible the storage solutions have to be fit for purpose.
Uwe Kemmer, is the Director, EMEA Field Engineering at Western Digital.
Follow us on Telegram, Twitter, and Facebook, or subscribe to our weekly newsletter to ensure you don't miss out on any future updates. Send tips to info@techtrendske.co.ke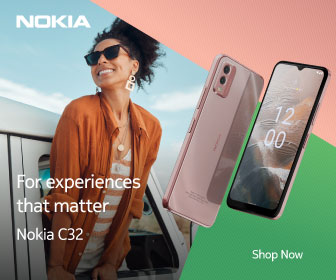 Follow Us