News
Huawei eyes next generation internet growth with new broadband platform
Huawei Technologies has set its sights on the unfolding future of online connectivity that is characterized by smart homes, smart manufacturing and smart urban transportation with the new 50G Passive Optical Networking technology (50G PON).
This, said the firm in a statement, is because the PON, which has been designed for network operators, combines excellent performance in terms of bandwidth and connection quality, cost efficiency, and support for a future technology roadmap. 50G PON, as defined in the International Telecommunications Union (ITU) standard, offers options for broadband access of up to 50 Gbit/s symmetrical bandwidth.
With investment into broadband network development and deployment rising as illustrated in the Kenyan scenario where the government intends to lay an additional 100,000 kilometers of fiber optic cable across the country, Richard Jin, President of Huawei Optical Business Product Line explained that internet access demand stems from upcoming applications in the residential, SME, enterprise, and wholesale market segments for the next decade and beyond.
"It is deeply changing people's life and work and we invite more carriers and partners to join the F5.5G innovation and practice and work together to embrace '10Gbps Everywhere' environments," he said.
Noting that nearly 5 million households were already using 1Gbps home Wi-Fi connections globally, he pointed out that now is the right time for operators to deliver 10Gbps services. They need to leverage the ultra-high bandwidth, ultra-wide coverage, ultra-high concurrency, and 5A-level services to build smart homes featuring whole-house ultra-gigabit and whole-house intelligence for users, thereby improving efficiency and consumer satisfaction.
Broadband usage in most markets, including Kenya, is evolving. Beyond the traditional growth in sheer volume of data transferred, applications like the metaverse, VR, AR, ultra-high-definition video streaming, game streaming, cloud gaming, and two-way video communication require operators to increase the downstream and upstream bandwidth of their broadband products.
When the needs of SME, enterprise, or wholesale users are considered, it quickly becomes evident that current mainstream products offering around 1-Gbit/s speeds may become insufficient to satisfy growing bandwidth demand in the foreseeable future.
In terms of smart manufacturing, China Telecom Research Institute worked with Huawei to complete the world's first 50G PON–based industrial Internet pilot. Huawei's 50G PON provides 10Gbps bandwidth for campuses, provides reliable and flexible access for industrial Automated Optical Inspection (AOI), and achieves a 10-fold improvement in inspection efficiency, realizing positive benefits for smart manufacturing.
Currently, Huawei is conducting the innovation verification for its 50G PON solution together with over 30 partners around the world.
Follow us on Telegram, Twitter, and Facebook, or subscribe to our weekly newsletter to ensure you don't miss out on any future updates. Send tips to editor@techtrendske.co.ke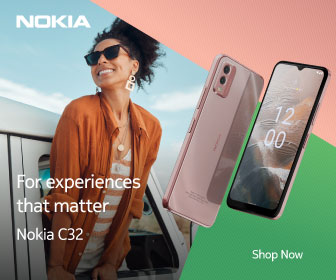 Follow Us