Many farmers in Africa face numerous challenges due to fragmented and inefficient distribution chains for agricultural produce. Farmers often struggle to reach end-consumers, leading to significant production losses, low income, wastage, and high food prices. 
Kyosk Digital Services is a Kenyan agritech startup that is hoping to address these challenges through its online retail distribution platform. Today, the company announced that it is expanding into the African fresh produce market with the launch of its Farm & Fresh line of business.
Kyosk Digital Services was founded in 2019 in Kenya by Raphael Afaedor to address some of the challenges that vendors of fast-moving consumer goods (FMCGs) go through in sourcing products and restocking their outlets. Over the years, the company has expanded to 42 territories across 4 countries with over 250,000 registered outlets on its platform.
This latest expansion into the fresh produce market follows its recent acquisition of KwikBasket, a prominent player in the agricultural industry known for its expertise in the distribution of agricultural produce and for providing valuable services and solutions to farmers, commercial kitchens, and other stakeholders in the food chain.
Raphael Afaedor, Co-Founder and CEO of Kyosk Digital Services, says, "This acquisition marks a major milestone for Kyosk as we broaden our footprint in the fresh produce market in Africa and enhance our offering to cater to the needs of farmers, retailers, kitchens, eateries, and other consumers. With KwikBasket's extensive expertise and resources, we are strategically positioned to unlock the full potential of farming in Africa and create a fair and efficient marketplace that benefits all stakeholders in the food chain.
"This expansion presents a unique opportunity for Kyosk to leverage its digital-first and data-led distribution platform to revolutionise the way fresh produce is sourced, distributed, and enjoyed in Africa." he adds.
The company says its fresh line will offer farmers access to improved yields, consistent market access, fair pricing, essential information and insights, and agri-inputs. By empowering farmers with these resources, Kyosk seeks to support farmers' growth and success in the agricultural sector.
Additionally, Kyosk Fresh will cater to the needs of restaurants, eateries, and other customers by providing a consistent supply of a wide variety of high-quality products. Kitchens and eateries often face several challenges due to long lead times in the supply chain. Some of these key challenges include food safety and quality concerns, food wastage, high logistics costs, and delays in fulfilling customer orders.
As part of the launch of the Farm & Fresh line of business, the company's uLima digital platform will also be rebranded to Kyosk Farm. uLima was a platform that provided farmers with quality inputs, localised market information, and market linkage.
Follow us on Telegram, Twitter, and Facebook, or subscribe to our weekly newsletter to ensure you don't miss out on any future updates. Send tips to editor@techtrendske.co.ke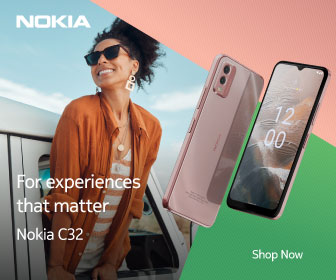 Follow Us