Featured
Odibets Unveils Mobile App, Revolutionizing Sports Betting in Kenya
Odibets, a leading sports betting company in Kenya, is thrilled to announce the launch of its highly anticipated android mobile app, providing an immersive and convenient betting experience for sports enthusiasts across the country. The Odibets mobile app represents a significant milestone in the company's commitment to innovation and enhancing customer satisfaction.
With the new mobile app, Odibets users can now enjoy seamless access to a wide range of sports betting options, including football, basketball, cricket, rugby, and more, right at their fingertips. The app is designed to offer a user-friendly interface, ensuring a smooth and enjoyable navigation experience. Whether users are seasoned bettors or new to sports betting, the app caters to all levels of expertise, providing a comprehensive and engaging platform.
One of the key features of the Odibets mobile betting app is its live betting functionality, enabling users to place bets on ongoing matches in real-time. This dynamic feature adds an extra layer of excitement and allows users to make informed decisions based on the game's progress. Additionally, the app provides users with up-to-date match statistics, live scores, and expert insights to help them make well-informed betting choices.
"We are thrilled to introduce the Odibets mobile app to our valued customers in Kenya," said Aggrey Sayi, the country marketing manager, Odibets. "This app represents our commitment to delivering a seamless and immersive sports betting experience. Our aim is to provide our users with a convenient platform that combines innovation, excitement, and responsible gambling practices."
The Odibets app also includes a secure and efficient payment system, allowing users to deposit and withdraw funds seamlessly. The company has implemented advanced security measures to protect user data and ensure transactions are carried out safely. Furthermore, the app integrates responsible gambling features, empowering users to set limits on their betting activities and promoting a healthy betting culture.
To celebrate the launch of the Odibets mobile app, the company has prepared exclusive promotions and guaranteed bonuses for new and existing customers. These incentives aim to enhance the users' experience and reward their loyalty. Users can look forward to exciting offers, free bets, aviator betting game, and boosted odds on selected matches.
The Odibets mobile app is now available for download on both Android phones. Users can visit the official Odibets website (www.odibets.com) to access the download links or simply search for "Odibets" in their respective app stores. Alternatively, click here to download: https://play.google.com/store/apps/details?id=com.odibet.app
Follow us on Telegram, Twitter, and Facebook, or subscribe to our weekly newsletter to ensure you don't miss out on any future updates. Send tips to editor@techtrendske.co.ke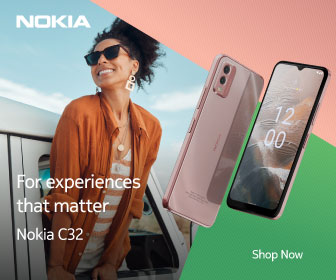 Follow Us