One in nine South Africans is affected by diabetes, which is also the number one killer of women and the second cause of death in the country. Daily self-management is critical to controlling the desease and preventing devastating medical complications. Yet many people battle to cope.
To address this, healthtech startup Guidepost has unveiled an AI-powered chatbot to help citizens living with diabetes better manage their condition. 
The new Guidepost chatbot supports patients by providing information specific to their unique challenges in a continuous and customised manner including personalised coaching. It also connects patients with Guidepost's diabetes educators (coaches), who are professional nurses accredited in diabetes education. Many medical schemes in SA, including Discovery Health, cover two consultations with a diabetes educator a year.
Guidepost CEO, Graham Rowe, says "Over several years, we captured the personal pain points of thousands of patients – where and why they struggle, as well as what customised interventions helped them better manage their diabetes. This data informed the development of our chatbot, which uses AI tools to automate complex judgements in the management of diabetes."
Uncontrolled diabetes sees glucose levels fluctuate and run too high on a continuous basis, which causes serious, costly and devastating medical complications including blindness, kidney failure, heart disease and limb amputations.
To avoid such consequences, Guidepost's diabetes educators make intelligent use of the information from the bot to inform their decisions when they provide advice. The data allows them to monitor patients' levels on an ongoing basis. Guidepost's offering is aligned with other diabetes management technologies, such as continuous glucose monitoring devices, aiding its coaches to target their support.
Professor David Segal, Chief Medical Officer of Guidepost, says, "Doctors and clinicians are not able to micromanage their patients with diabetes daily. This is the gap that Guidepost is addressing to support patients and improve their health outcomes. We provide patients with the tools and information they need to make better choices and better manage their diabetes."
When glucose levels are stable and within normal ranges, people living with diabetes are able to live healthy and productive lives.
"Based on our initial rollout to monitor uptake, our chatbot has seen the three-month average glucose levels of more than 2,000 patients drop to within normal levels," says Rowe. "This means that we can now extend the solution's presence across South Africa. The bot has proven itself in that our coaches now have the tools at their fingertips to work much faster."
Guidepost's patient base continues to grow by 15% every month with 2.1M patient data points now collected and integrated into AI models by Guidepost. Over 304,000 diabetes interventions (e.g. start exercising, measure blood glucose etc.) have been agreed between coaches and patients. 
Rowe adds that the company aims to extend its partnerships, locally as well as globally, in terms of extending the bot's availability by partnering with life insurers, medical insurers, pharmacy chains and device makers.
"Diabetes technologies are fast catching up with the exploding diabetes crisis. These include devices, improved medicines, and technology-enabled solutions to help patients better manage their chronic condition. We are excited to be part of this technology trend that is already improving health outcomes for people living with diabetes," says Rowe.
Follow us on Telegram, Twitter, and Facebook, or subscribe to our weekly newsletter to ensure you don't miss out on any future updates. Send tips to info@techtrendske.co.ke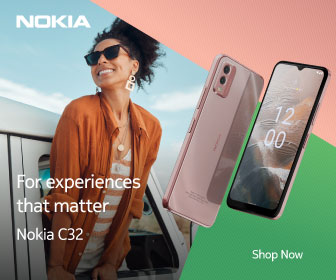 Follow Us