News
Kenya receives $390m from World Bank to accelerate digital economy
The World Bank has approved a $390 million grant for Kenya's Digital Economy Acceleration Project. This is the first phase of financing meant to facilitate the expansion of high-speed internet, improve the quality of education and selected government services, and build skills for the regional digital economy.
The funding will use Multi-phase Programmatic Approach (MPA) in two phases, with the first phase running from 2023 to 2028, and the second from 2026 to 2030.
Through the initiative, Kenya plans to increase last-mile broadband connectivity and also increase equitable distribution of digital networks by reducing gaps in connectivity and digital skills through the growing online market.
Kenya's digital agenda aims to transform the country into a regional ICT hub by increasing fiber optic coverage to 100,000 km and digitizing 80% of public services. The project also aims to strengthen Kenya's capacity to drive regional digital integration with positive spillovers to other countries.
Kenya has grown significantly as a regional tech hub, with several innovations and commendable government support.
President William Ruto's government which came to power in August last year has articulated its intention to accelerate and broaden the digital space in order to create more jobs and open up the country for more investments.
At the Connected Summit 2023 held earlier this month, the government highlighted Kenya's progress and potential for future growth in the digital economy.
Eliud Owalo, Cabinet Secretary of the Ministry of Information, Communication and the Digital Economy, outlined the government's strategic initiatives, including the Kenya National Digital Masterplan – 2022-2032, which identifies technology as a key pillar in its Transformation Agenda. The Masterplan focuses on five thematic areas: Agriculture, Micro Small and Medium Enterprises, Healthcare, Housing and Settlements, Digital Superhighway, and the Creative Economy.
Follow us on Telegram, Twitter, and Facebook, or subscribe to our weekly newsletter to ensure you don't miss out on any future updates. Send tips to info@techtrendske.co.ke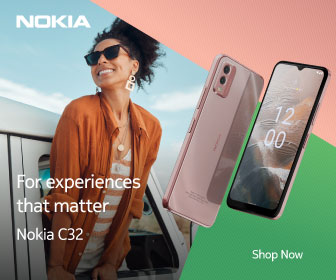 Follow Us