Vertiv on Thursday announced the appointment of Wojtek Piorko as its new managing director for Africa effective immediately.
Before his appointment, Wojtek served as the company's South East Africa regional director. He now takes over Pierre Havenga, who will be leaving Vertiv at the end of June after 12 years as strategic leader in the region.
"Wojtek joined the Middle East and Africa (MEA) team eight years ago, and during that time has gained experience in various different roles and regions, excelling in each and every challenge. I have been able to rely on him completely and no task has ever been too great or too challenging," Havenga said. "Wojtek has many strong leadership attributes and we applaud his focus on people. It is with great pleasure that I hand the baton to him to drive Vertiv's Africa business to the next level."
As managing director for Vertiv Africa, Piorko will drive business growth and market penetration, as well as orders, revenue and profitability targets. He will manage, coordinate and optimise the commercial activity within the region, balancing the entire portfolio to increase customer satisfaction within Africa, while implementing the go-to-market strategy in coordination with the various functional leaders.
Piorko will provide regional leadership to the sales, service, operations and technical solutions teams, as well as to finance, HR, IT, legal and marketing, to engender a cohesive Africa team and deliver on Vertiv's ambitions in the region.
"Firstly, I'd like to thank Pierre for his mentorship, leadership and dedication to our customers in Africa. Under his guidance, I have learned a lot and we as a team have made impressive business and talent progressions in a quickly developing and strategically valuable region," said Wojtek. "Moving forward, I will continue to elevate our work in Africa and look for new ways to deliver the highest level of customer satisfaction whilst also nurturing the best talent within our business."
Karsten Winther, Vertiv president, EMEA, said, "We are grateful for Pierre's tireless dedication, energy and commitment, and for his role in driving the development of business and talent. In turn, we wish Wojtek every success in his new responsibilities. I am confident that with his previous experience in Africa, combined with his long-term success over the years, Wojtek will continue to excel in his new role."
Piorko began his career with Vertiv in 2001 as sales manager Poland & Baltics, Ukraine and Belarus. He completed his studies at the Technical University of Warsaw in the faculty of Mechanics, Robotics and Aeronautical Engineering. Today, he has more than 25 years of technical and management experience, working across various sectors from telecom and IT.
Follow us on Telegram, Twitter, and Facebook, or subscribe to our weekly newsletter to ensure you don't miss out on any future updates. Send tips to info@techtrendske.co.ke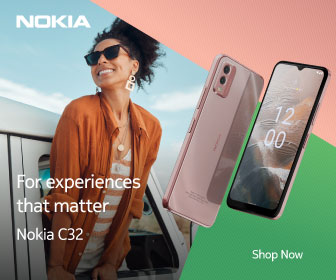 Follow Us