Featured
MossBets Revolutionizing Virtual Gaming in Kenya
MossBets, a leading online sports betting platform in Kenya has announced plans to start distributing branded merchandise to grassroot football teams as a way of boosting football development in the country. 
The betting company is in the process of identifying upcoming teams participating in regional leagues across the country which will receive the sporting kits.
The betting platform is striving to improve the virtual betting industry in Kenya by offering a wide range of virtual betting options, so sports lovers can enjoy betting on a variety of different sports and events across the world. 
Virtual tournament
To improve the virtual sports betting for its punters across the country, Mossbets recently launched a new virtual betting tournament that promises to offer an exciting and innovative betting experience for its users. 
The tournament features a range of virtual football tournaments in the world including World Cup, EUFA Champions League, African Cup of Nations, Euros and many others.
The MossBets virtual tournament is designed to take advantage of the growing trend in virtual sports betting. The tournament will feature a range of virtual sports games, each with its own set of rules and betting options. 
With the new tournament, punters can place bets on the outcome of each game, as well as on a range of other variables, such as the number of goals scored, the margin of victory, and the time of the first goal.
The tournament is open to a wide range of people, from seasoned sports punters to casual fans who are looking for a new and exciting way to engage with their favorite sport and with little as Ksh10 bob, punters can enjoy the excitement of betting on their favourite teams and players.
Moss league
In addition to the virtual tournament, mossbets is also offering sports lovers with a wide range of virtual betting options for sports fans. With Mossleague, users can place instant bets on their favorite teams in the virtual soccer leagues in countries such as England (EPL), Kenya, Italy and Spain.
Moss league offers competitive odds and generous payouts, so you have a good chance of winning big using a stake as little as Ksh 5, making it accessible to all sports fans, regardless of their budget. 
Apart from the competitive odds and accessibility, MossBets also provides punters with the most exciting bonuses and promotions in the Kenya's virtual betting market. These bonuses and promotions include;
Jisort na tourna promotion
"Jisort na tourna" gives punters an opportunity to win a betting bonus of Ksh100 daily and weekly Mossbets branded hoodies and it is open to all new and existing users.
To enter the draw to win these prizes, one is required to place a cash bet (single or multi bet) using a stake of 50/= or more on the Moss Tournament games. 
Beshte bonus
With "Beshte bonus" promotion, punters get a free bet of Ksh50 whenever they refer new clients to the platform. The referred clients must deposit to their account and place a bet either single or multibet using a stake of Ksh 50/= or more on any football league match with odds greater than or equal to 4.99. 
Tatu best
Punters can get a bonus of Ksh50 daily when they place at least three bets with a minimum of Ksh50 stake. Users are required to place at least 3 Mossleague cash bets (single or multi-bet) with minimum odds of 2.00 and a stake of Ksh 50/= or more.
Dabo deposit bonus
Mossbets awards its punters with a double deposit bonus on their first deposit. To qualify, one must deposit a minimum of Ksh 300. The bonus amount is not withdrawable once awarded and can only be used in staking a bet.
To use the bonus, you are required to stake a multi-bet having a minimum of five games with at least two of the events selected having a minimum odds of 2. The maximum amount eligible for the bonus award is Ksh 1,000.
 Free bets
Mossbets also offers its new users with a free bet worth Ksh 30. The free bet will be placed after setting up and verified your Mossbets account. 
One can start betting on mossbets by signing up, соmрlеting an easy and simple registration process by just sending the word 'GAME' to 29736 or visiting https://mossbets.com.
To play, you can use M-Pesa Paybill number 736736 and put your mobile phone number as your account number.
MossBets is committed to responsible gaming. "We promote gaming as an enjoyable leisure activity, and we believe that gaming can only remain this way if you stay in control and game responsibly. Gaming should be entertaining and not seen as a way of making money. Bet sensibly and never chase your loss."
Follow us on Telegram, Twitter, and Facebook, or subscribe to our weekly newsletter to ensure you don't miss out on any future updates. Send tips to info@techtrendske.co.ke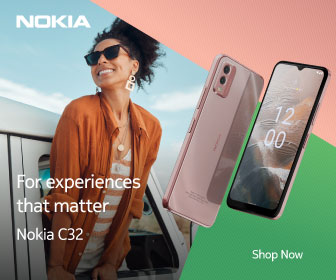 Follow Us