Canon Central and North Africa (CCNA) has selected Redington as its new authorized distributor in Kenya. 
The partnership will see Redington stock Canon's B2B portfolio of printers, copiers, scanners large format printers and solutions to diverse sectors across Kenya. Canon says the collaboration will further strengthen the reach of its printing ecosystem's resilience and robustness, thereby contributing to its overall growth and development.
"In our organization, we place a high value on cultivating strong partnerships, and our collaboration with Redington, represents a significant milestone in our efforts to further expand our reach for the wide range of printing & copying offerings and fulfil the printing and scanning technology requirements across Kenya to match global standards. Canon is also dedicated to improving the understanding & value of its products and solutions among all partners through continued training & business development activities. By partnering with Redington, we have furthered our in-country stocking & distribution presence in Kenya to create a more sustainable footprint, said Eiji Ota, B2B BU Director, Canon Central and North Africa.
Established in 1993, Redington evolved from one brand, one product, and one market into a multi-billion-dollar distributor, serving 38 emerging markets and over 290 international brands. 
The company provides end-to-end supply chain solutions for all categories of information technology, telecommunication, digital, and lifestyle products. It is one of the biggest distributors in Kenya and has an impressive database of 2nd tier partners, including print shops that provide printing services to customers.
In this partnership, Canon is offering to the channel partners, advanced large-format printers, including the TM, TX, and TZ series, that can cover all customer's demands from reproducing sharp text and precise lines to vivid and precise colour by 5 to 12 colour ink system. The Canon B2B product portfolio also encompasses the entire range of entry to high-end, B&W & Colour copiers, equipped with document security and Uniflow solutions that enable users to print from any device, anywhere. Furthermore, this partnership provides channel partners a wide range of Canon scanner products, including backlog scanning and digitization solutions such as Scan2X and Therefore, which streamline scanning and storage workflow by automatically applying appropriate settings, recognizing key data, and transferring it to the correct location. This advanced technology simplifies scanning and digitization for customers. 
"We are pleased to announce Redington's strategic distribution partnership with Canon in Kenya, a collaboration that combines the strength of Canon's cutting-edge imaging solutions with Redington's robust capabilities to bring the latest tech to markets. This synergistic collaboration will help transform the way Kenyans document and celebrate their world, paving the way for a wealth of creative opportunities and exceptional customer journeys says, Jeetendra Berry, President – IT Volume Distribution, Middle East, and Africa.
With an increased distribution network, Canon will be able to fortify its connection with Kenyan industries and equip the country and the remote workforce with the right tools, which will multiply business competitiveness and growth across Kenya.  
Follow us on Telegram, Twitter, and Facebook, or subscribe to our weekly newsletter to ensure you don't miss out on any future updates. Send tips to info@techtrendske.co.ke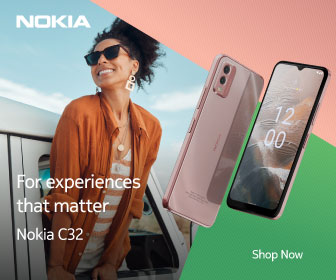 Follow Us