CYBER SECURITY
News
Sophos Endpoint Security Advancements Improve Cyberthreat Defenses and Streamline Management
Sophos has introduced innovative advancements to its portfolio of industry-leading endpoint security offerings.
New adaptive active adversary protection; Linux malware protection enhancements; account health check capabilities; an integrated zero trust network access (ZTNA) agent for Windows and macOS devices; and more improve frontline defenses against advanced cyberthreats and streamline endpoint security management. 
"Ransomware remains one of the most prevalent and damaging cyberthreats to organizations, with Sophos incident responders still consistently remediating ransomware activity worldwide. Now isn't the time for organizations to let their guard down because of any perceived reduction in attacks; in fact, they should be strengthening defenses as attacks are now more intricate and difficult to detect, requiring advanced security techniques that can sense and then quickly adapt to better protect themselves," said Raja Patel, senior vice president of products at Sophos. "Sophos endpoint security is widely recognized as the industry gold standard, and we're consistently innovating our market-leading, intelligent endpoint technologies to keep organizations ahead of unrelenting attackers."
Designed to improve protection and operational efficiency, as well as speed up detection and response, the new Sophos endpoint innovations include:
Adaptive active adversary protection:

A core part of Sophos' "shields up" design methodology that provides defenders with additional time needed to respond to targeted attacks underway. Sophos Intercept X immediately enables heightened defenses as soon as it detects a "hands-on-keyboard" endpoint intrusion. This wide-reaching step up in defensive measures removes an attacker's ability to take further actions by minimizing the attack surface, disrupting and containing the attack prior to response team engagement, and providing insights needed for complete remediation.

Linux malware protection enhancements:

On-access malware scanning and quarantine capabilities improve real-time prevention of security incidents within Linux operating environments. Added to the Sophos Intercept X Advanced for Server offering, these new features complement existing functionality, including live runtime detections and response to container escapes, cryptominers, data destruction, and kernel exploits.

Account health check:

Intuitive, real-time health check monitoring of security configurations and policy settings with the ability to automatically return to recommended settings in a single click, optimizing security posture and enabling organizations to promptly re-establish security best practices. Assessments ensure devices are running the necessary security components, policies are following recommended settings, tamper protection is active, exclusions aren't creating attack surface exposure, and more.

Integrated ZTNA agent for Windows and macOS devices:

Sophos Intercept X is one of the only endpoint protection solutions with a modular ZTNA agent, and organizations can now extend defenses to include Sophos ZTNA across entire estates without deploying an additional agent.

Faster, lightweight agent:

Reduces the Windows agent's memory footprint by 40% and the number of processes by more than 30%, accelerating the performance of applications, workloads and devices. Sophos has also introduced a new extended detection and response (XDR) sensor deployment option that's approximately 80% lighter than the previous full agent.
Follow us on Telegram, Twitter, and Facebook, or subscribe to our weekly newsletter to ensure you don't miss out on any future updates. Send tips to info@techtrendske.co.ke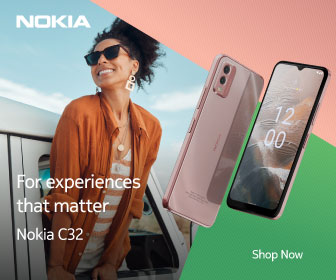 Follow Us