Sub-Saharan Africa is currently home to 44 million micro, small, and medium-sized enterprises (SMEs). All of which serve as a crucial drivers of economic progress, contributing to about 80% of employment across Africa. However, more than half of these indispensable businesses do not have sufficient funding to achieve their full potential. This hinders their ability to create more jobs and stimulate economic growth, resulting in an unfulfilled opportunity for the continent. 
Cladfy is bridging this gap by enabling microfinance lenders to leverage credit profiling, digital loan management, and access to affordable and dependable financing. Their proprietary software is replacing outdated underwriting processes, employing innovative methods to facilitate loans, and thereby catering to the diverse and typically excluded African SMEs.
Ebby Gatamu the CEO of Cladfy, describes her encounter with co-founder,  Kibe John as fortuitous and timely. They were both seeking ways to tackle the issue of financing from different perspectives. Ebby was focused on solutions for personal financial needs, while  Kibe worked with a small lending business to better understand their clients' spending habits. It was this unique combination of perspectives that eventually led to the creation of Cladfy in 2022. 
"Think of your motorcycle dispatch riders, neighborhood kiosk merchants, and clothing businesses," said Ebby. "Their operations are often informal, which makes them too high-risk for traditional lenders. But without access to loans, these businesses cannot expand and grow. So our clients–the microlenders–are filling this gap."
Microlenders, typically small and informal businesses themselves, face significant challenges in assessing credit risks when lending to SMEs. The lack of resources for data collection and analysis poses a daunting obstacle to informed lending decisions, which opens microlenders up to risks and losses. This can lead to a discouraged population of lenders unwilling to undertake loans as often and as fairly, leading to a plunge in lending activities or, more alarmingly, the murky waters of loan sharking.  
To solve this, the financial solutions startup offers a digital platform that enables microlenders to streamline their operations and improve efficiency. By gathering and analyzing data on informal traders, Cladfy creates credit profiles which lenders can then use to make competent decisions about loan approvals or denials. 
These measures provide lenders with security and encourage them to lend more frequently to help business owners and SMEs scale their businesses. "We try to get as much data as possible from their loan applications," said Kibe. "Information from their bank statements, as well as their mobile wallets, their inventory, and so on."
Cladfy leverages alternative data collection methods to create comprehensive credit profiles, which is especially valuable in Africa where data is often fragmented and difficult to manage. They use mobile-compatible tools that support their operations, making it easier for microlenders to input data directly into the system on the spot, eliminating the need for manual processes that can be easily manipulated. 
 "Many of the people we are servicing don't have access to traditional banking services," explained Ebby. "So we use these alternative data sources to paint a more comprehensive picture of their creditworthiness. Our technology then recommends a loan amount, providing protection for both the lender and the SME." 
A unique challenge faced by micro-lenders in Africa is the slow adoption of technology. To address this challenge, Cladfy has developed user-friendly and mobile-compatible tools that support its operations. Loan officers can upload data directly into the system on the spot. Moreover, the processing time is quick enough that prospective traders can receive feedback immediately.
Cladfy is committed to ensuring their clients' data is well-protected and complies with legal regulations regarding data collection. The company is a licensed data processor and uses robust security measures to prevent unauthorized access to sensitive information. "The platform is equipped with robust security measures. All documents and passwords are securely stored, and each user is informed on the best way to keep their details safe upon accessing the platform," he added. 
A success story from Cladfy highlights how a small roadside food vendor received a $150 loan through their microlending platform. This helped to tackle some processing and logistical hurdles, as well as buy food cheaper in bulk, effectively avoiding the expensive "poverty penalty." As a result, the vendor saved money and was able to pay back the loan while growing the company's credit in the process. The food business has now moved from the roadside to a store where they could improve their prices and become self-sufficient.
Cladfy is one of the 12 startups chosen for the ARM Labs Lagos Techstars Accelerator, a Lagos-based program focused on building early-stage proptech and fintech startups across Africa. "Being selected into the inaugural cohort is such an honour for Cladfy," said Ebby. "We're excited to use this opportunity to solve a uniquely African problem and, along the way, inspire other founders to do the same."
While Kenya remains Cladfy's primary market, the startup aims to broaden its reach and is using its time in Nigeria to better understand the market, learn about the challenges faced by lenders and small businesses, and use these insights to enhance its offerings. "We are committed to creating value for our clients," said Ebby. "Our conversations in Nigeria will help us build and offer the most value upon our return."
Cladfy has already served many microlenders and supported a number of SMEs in Kenya, and they are on course to help over 20,000 micro and small businesses access much-needed capital by the end of 2023.
Follow us on Telegram, Twitter, and Facebook, or subscribe to our weekly newsletter to ensure you don't miss out on any future updates. Send tips to info@techtrendske.co.ke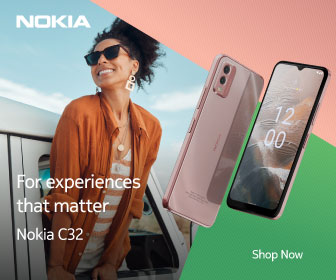 Follow Us