Equity Bank customers can now send and receive money conveniently through Western Union straight from their phones. 
The bank announced today that it has integrated the services on its Equity Mobile App and Equity Online banking.  This, it says will allow customers to send funds through the digital banking platforms directly to the receiver's bank account around the world, as well as other Equity Bank accounts around the region and also as a cash pick-up transaction to be collected from any Western Union Agent across more than 200 countries and territories.
Equity customers can also receive money from almost anywhere around the world, by simply inputting the tracking number (MTCN) and other relevant details on the app. The money transfer can be deposited into the receiver's preferred Equity bank account.
"We are determined to continue leveraging on partnerships and technology to improve consumer experiences at all our customer touchpoints. This integration with Western Union is aligned to our goal of making banking a lifestyle, giving customers convenience, freedom of choice, and control as they carry out their transactions." Equity Bank Kenya Managing Director, Gerald Warui said. 
The Bank's aggressive digital strategy has also seen it enhance digital banking, focusing on mobile technologies, the internet, and artificial intelligence to drive safety and online channel experience.
"At Western Union, we connect people by enabling them to send and receive money through one of the world's most expansive, flexible, and versatile financial networks," said Mohamed Touhami El Ouazzani, Regional Vice President of Africa at Western Union. "We are excited to expand our services with Equity, so that customers can move money conveniently, reliably and at speed – providing them with that essential link across economies and geographies, to their loved ones."
By offering Western Union international money transfer services on Equity Mobile App and Equity Online, Equity says it further extends its digital service offering enabling millions of customers to send and receive cross-border payments through the platform, quickly, conveniently, and reliably, at any time of the day or night.
To enjoy Western Union services,, Equity customers will need to log on to the new single sign-on online banking platform that enables customers to access digital banking services via platforms such as Equity Mobile App (Equity Mobile App on Play Store or App Store or Equity Online (Equity Online: 
The bank says these platforms offer customers a seamless experience – simplified customer journeys and enhanced security. This also comes with a second layer of security through One Time Password – OTP.
Follow us on Telegram, Twitter, and Facebook, or subscribe to our weekly newsletter to ensure you don't miss out on any future updates. Send tips to info@techtrendske.co.ke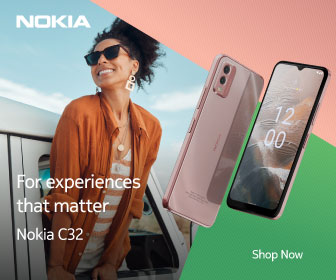 Follow Us