BasiGo, the Kenyan-based electric manufacturer has partnered with the Associated Vehicle Assemblers Ltd (AVA) to assemble its buses in the country.
The two companies aim to manufacture over 1,000 electric buses in the next 3 years, creating over 300 new manufacturing jobs and an additional 300 jobs in the ecosystem of charging, maintenance and financing.
This partnership will also see the company assemble 33-seater buses as the company seeks to phase out the 25-seater buses used in the pilot project guided by feedback from Public Service Vehicle (PSV) operators. With this partnership, BasiGo, the first company to introduce electric buses into Kenya also becomes the first to assemble EVs locally.
"BasiGo is committed to delivering electric buses that are 100% assembled in Kenya.  We are elated to be partnering with AVA, the country's leading manufacturer of commercial vehicles who have had expertise for many years in assembly in the country. We are confident that this partnership will put Kenya on the map as a leader in the manufacturing of modern electric vehicles." Jit Bhattacharya, CEO BasiGo said.
Moses Nderitu, Chief Revenue Officer of BasiGo added, "With AVA's decades of experience and certified production processes, we will be delivering high-quality electric buses to PSV operators in the region. Together, BasiGo and AVA are making Kenya a leader in the manufacturing of state-of-the-art electric vehicles, a segment that is destined to grow rapidly in the years to come."
Since launching in March 2022, BasiGo's electric buses have driven over 141,000 kilometres and carried over 185,000 passengers as part of fleet operations with 2 Nairobi bus operators East Shuttle and Citi Hoppa.
This latest announcement comes a few months after the company raised $6.6 million (Sh804.5 million ), in a round led by Toyota, through its venture capital subsidiary Mobility 54.
The money is expected to speed up BasiGo's effort to build electric buses for public transport systems in Kenya and the continent at large.
Follow us on Telegram, Twitter, and Facebook, or subscribe to our weekly newsletter to ensure you don't miss out on any future updates. Send tips to info@techtrendske.co.ke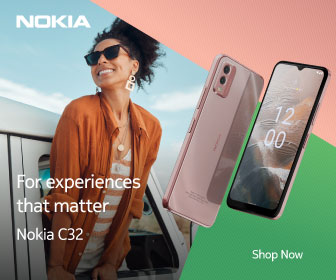 Follow Us