Interviews
News
[Interview] African governments must release spectrum to increase 5G adoption, Qualcomm's Elizabeth Migwalla says
In October this year, Kenya's leading telco Safaricom officially went commercial with 5G in Kenya, joining a number of other telcos across Africa that have rolled out the 5th generation network. Across Africa, the adoption of these networks has been slow with a number of telcos citing the high prices of 5G devices and regulation as the reason behind this.
Regulations in fact have been one of the biggest barriers that are slowing down 5G adoption in Africa. There have been calls from experts for leaders in the continent to upgrade their rulebooks for things to change. 
Things look promising though with a number of African regulators already at the preliminary stages of developing regulations that will allow for a 5G rollout according to PwC.
Elizabeth Migwalla, Vice President of Government Affairs at Qualcomm Inc in a recent interview with TechTrends Media noted that this planning and policy is very key when it comes to 5G deployment success in Africa. 
''This is what African governments and regulators need to achieve and basically support and make sure we achieve this network'' she said.
Spectrum planning is key to the successful rollout of mobile services. It relates to the radio frequencies allocated to the mobile industry and other sectors for communication over the airwaves. Elizabeth notes that the spectrum is there and governments just need to release them to operators. One thing is clear, though, there is a need for certainty over spectrum roadmaps and regulatory rules on issues such as license renewal, taxation and coverage obligations. 
''Countries simply need to release the spectrum. It is there. And they need to release the spectrum to operators with the conditions that are appropriate. There is no need to try and get millions.'' she says. 
''What now needs to happen is for countries, because every individual country needs to take the step to license, but they don't have to start from scratch now, because now they know the general baseline, which, if they all do you, you're doing the right thing, you're not in danger, you can't be challenged''
According to PwC, operators can minimise deployment cost by having access to sufficient spectrum enabling countries to benefit from the potential growth in GDP afforded by mobile services. Limited spectrum will require operators to deploy additional base stations to meet traffic demand and this can have an impact on further investment in geographic roll-out, quality of services and prices.
GSMA's "Roadmaps for 5G Spectrum: Sub-Saharan Africa" 2021 report notes that policymakers should aim to make available 80-100 MHz of contiguous spectrum per operator in prime 5G mid-bands (e.g. 3.5 GHz) and around 1 GHz per operator in high-bands (e.g. mmWave spectrum, such as 26 and 28 GHz). Spectrum in coverage bands, such as 700 MHz, is also needed to make the 5G vision available to everyone. To build a 5G network with the best possible performance, operators in Africa need access to a significant amount of harmonised spectrum
State of 5G in Africa.
According to a report by Business Insider, Africa ICT experts have projected only about 20 million African users would be using it in the next 5 years. This is a very small number for a continent with a population of over 1 billion people. How do we address this gap?
In Sub-Saharan Africa, 3% of all connections will be on 5G by 2025 according to GSMA. Over this same period, GSMA notes that 4G adoption in the region will also double to 28%, compared to a global average of 57%. By the end of 2025, 5G will account for 3% of total mobile connections in the region.
Elizabeth says Africa is exactly where it's supposed to be when it comes to 5G adoption. 
''I think the state of 5G in Africa is exactly where I expected it to be, she says.  
''I know we know what it is going to take or it is going to take for 5G to mature in Africa. Countries other than ours, like Europe, and the US who are innovators and don't need to wait for a global standard would experiment earlier than 2020, so that's why 5G took off in those countries. But for African countries who need to write regulations, it was going to take time'' 
Qualcomm has been a big champion of 5G adoption in Africa. The company's presence at the recently concluded MWC Africa in Rwanda was directed towards 5G in Africa.  
Follow us on Telegram, Twitter, and Facebook, or subscribe to our weekly newsletter to ensure you don't miss out on any future updates. Send tips to info@techtrendske.co.ke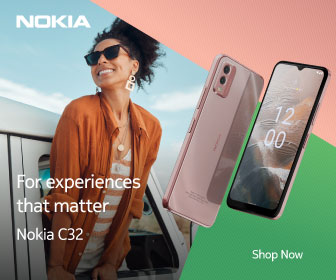 Follow Us