Former Jumia executives have teamed up to launch a new e-commerce company called "Kapu". Launched on Monday, the new platform is led by the former Jumia Chief Executive Officer (CEO), Sam Chappatte, with a main focus on groceries. 
Kapu's customers can buy their usual products, in the quantities they want. The range is more extensive than the kiosk, including quality fresh produce from Kenyan farms, and at wholesale prices. Goods are delivered for free the next day, to a Kapu Agent collection center near their homes.
The firm says it sources directly from farms and manufacturers, creating a low-cost logistics model and minimal food waste. By doing this, it notes that it can sustainably pass on savings to its customers. These customers access even lower prices if they place the order as a group.
To use the service, consumers order with their local Kapu agent and soon directly on WhatsApp. Orders placed before 9 pm are delivered free to a local agent the next day. 
During the launch, Kapu CEO Sam Chappatte said, "We think it's unfair that consumers in Kenya spend 40% of their income on food, while Americans spend 6%. This is a huge blocker to social mobility. Our goal at Kapu is to build the most relevant model of e-commerce for the majority of urban consumers in Africa. By working with existing community groups & local entrepreneurs, we believe we can play a part in reducing the costs of goods, and unlocking opportunities for millions of people".
Kapu started its operations earlier this year and today has more than 1,500 Kapu Agent Collection Centers in Nairobi. The agents are located in areas like Eastlands, Kasarani, Kawangware, South B, Kibra, Embakasi, Githurai and Kiambu. Kapu plans to open up access to its services across Nairobi by March 2023.
Kapu agents include mama mbogas, salons, and individuals such as stay-at-home-mums and students, who are able to earn an extra income – whilst helping their communities save more.
"Once a customer tries Kapu, our data shows that they quickly adopt Kapu for their weekly grocery shopping needs. It works because our model is relevant – we sell the products people want, affordably, and work with trusted community partners. In our first year of operations we will have saved consumers 40M KES, be on track to deliver 1 million orders annually & working towards profitability." added Chappatte.

Customers who want to try the service can dial *789*8# to register & get 50 KES cash back on their first order. Once registered, they can order with a KAPU-branded agent in their neighbourhoods.
Follow us on Telegram, Twitter, and Facebook, or subscribe to our weekly newsletter to ensure you don't miss out on any future updates. Send tips to info@techtrendske.co.ke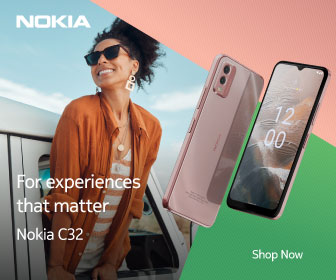 Follow Us