Payhippo, a fintech that offers credit facilities to SMEs in Nigeria has acquired Maritime Microfinance Bank (MFB). MFB is a financial institution specializing in saving products, demand deposits, and investments as well as micro and SME loans.
The deal, which is awaiting approval from the Central Bank of Nigeria, is expected to turn around the fortunes of Payhippo, which will now leverage the customer base of MFB and tap the experience of its workforce in developing suitable solutions for the market.
"This acquisition will enable MFB to expand its product and services in line with Payhippo's goal to reach a wider range of SMEs from different sectors by providing access to quick and seamless financing," the companies said in a statement.
Maritime was founded in 2014 and has been instrumental in supporting SMEs through quality and customized financial solutions.
Payhippo will now become a deposit-taking institution and give it direct access to Nigeria's Inter-bank Settlement System (NIBSS). Inter-bank transfers have become an integral part of the fintech ecosystem, and Payhippo customers will soon be able to perform all key financial functions from the company's platform.
Zach Bijesse, Co-founder and CEO of Payhippo, said "At Payhippo, our mission is to provide seamless financial services for merchants throughout Africa. We are making this investment to enhance products and services for our customers and in turn enable us to reach a wider customer base. We are very excited to work with Maritime Microfinance Bank to revolutionize the SME financial service through digital innovation."
Nigeria, South Africa and Kenya were recently named by Mastercard as the leading nations in fintech growth in Africa, attracting massive investments from foreign investors. The report by Mastercard hailed the ability of fintechs to leverage such opportunities in creating financial solutions for the continent.
So far, Payhippo has disbursed over 25,000 loans to small and medium enterprises in Nigeria. In the third quarter of the year, Payhippo distributed 6,726 loans seeing a 39% increase from its 4,842 loan originations in quarter two. The company earns over $4m in annualized revenue.
Follow us on Telegram, Twitter, and Facebook, or subscribe to our weekly newsletter to ensure you don't miss out on any future updates. Send tips to info@techtrendske.co.ke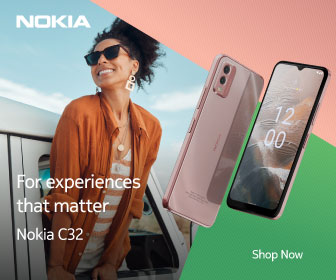 Follow Us