News
South Africa's telecom MTN to host Africa's first metaverse music concert
The concept of the metaverse is still alien to the whole world and only a handful of people seem to clearly understand exactly how it will eventually turn out. Not that it's really new, it's not. Talks about the metaverse date back to the early 1990s but the understanding of what it will become is, at the very best, vague, to most of the general population expected to eventually immerse in its existence.
For countries in Africa, where internet costs and penetration are still far from ideal, the metaverse is merely a strange concept and its promises don't solve some of the continent's most immediate problems.
But South Africa's telecommunications company MTN intends to turn this notion around by popularizing the metaverse through music. The company, with an estimated subscriber base of  34.5 million users across Africa is planning a virtual music concert in November. MTN has partnered with music and culture platform The Mic, to breathe life into the continent's first metaverse music concert.
According to Bernice Samuels, MTN's group marketing executive, metaverse will allow the company to "support African innovation."
"We will be running a competition with our customers, giving them a chance to win exclusive tickets to the concert. We believe that by tapping into a key passion on the continent, namely music, we can actively draw our customers into the environment to not only experience it first-hand but also to help us to improve altMTN."
The metaverse doesn't have a very definite description as of now. However, it's understood as a virtual world where people have an opportunity to buy and sell products, live, play, and have all sorts of fun activities while using digital currency to pay.
MTN hopes it will help African artists use the metaverse to revolutionize their art. A few online forums such as the  Africa NTF Community, Black NFT Art and Kenyan NFT Club and Nigeria NFT Community are leading discussions on how best to leverage on any opportunities that immersive technology may bring about.
Nigerian music star BNXN (formerly called Buju) held a metaverse listening party in August, reaching out to thousands of his fans globally.
Enthusiasts such as Derya Matras, Meta's vice president for Africa, the Middle East, and Turkey are of the view that the metaverse will revolutionize the African creative space. He recently told online publication African Business "We know there is huge talent here on the continent, and nowhere is it more exciting to witness than in the creative and tech space. I believe the metaverse has a big role to play here."
The MTN metaverse music concert will not only be the first of its kind but an experiment that helps to shape and define the practical user-case of metaverse in Africa.
Follow us on Telegram, Twitter, and Facebook, or subscribe to our weekly newsletter to ensure you don't miss out on any future updates. Send tips to info@techtrendske.co.ke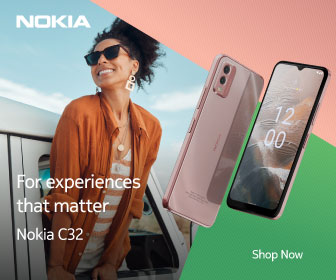 Follow Us