It is a no-brainer that the Back-to-school season can be a hectic period for parents, guardians, and students as they prepare to do their back-to-school shopping and make payments for their fees. However, banks continue to play a key role in supporting them to ease the financial burden by providing safer and more convenient ways to pay for school fees and back-to-school shopping. 
For instance, Equity under its digital strategy is providing customers with an array of payment solutions, which have continued to enhance their overall banking experience, while delivering convenience and maximizing value to them. The Bank has made it easy for parents and guardians to pay their school fees and shopping from the comfort of their phones anytime and from any location, through their Equity Mobile App, by dialing *247# on any network or through their Equitel lines. Customers who wish to access services through the App can download Equity Mobile App on Play Store for Android users or App Store for IOS users. 
Parents and guardians can also pay school fees directly into school accounts through any of the Equity Branches or Agents countrywide. The student's information will be captured on the receipt/slip, making it easy for the school bursar to reconcile the fees statement. With Equity Agents you get to save on time and sometimes on costs, as your Equity Agent is just at your local shopping centre or neighborhood.  
When it comes to the purchase of uniforms, stationery, shoes, and other items, they can make payments with ease, using their Equity credit and debit cards at any Visa, AMEX or Mastercard branded merchant at no extra cost. Additionally, to enhance safety and better budgeting with the Equity prepaid card, parents and guardians can top up the card with pocket money for their children.  
The Bank has also rolled out Pay With Equity, a solution that enables customers to pay from any payment channel, whether it is Mpesa, Airtel Money, PesaLink, Equitel or Equity Mobile App, to one Equity till number. Through Pay With Equity, parents and guardians can send school fees directly to the school's account and pay for shopping anywhere they see Pay With Equity Paybill or Till Number sign free of charge. Pay With Equity is available when customers dial *247# on any network, their Equity Mobile App and Equitel line.
In addition, can purchase a banker's cheque at only Kshs. 100 for school fees be it for primary, secondary, college or university. You can also deposit fees at any Equity Bank branch or Agent for free, the student details will be captured on the deposit slip.
We can all agree that the compressed school calendar has left many parents financially constrained. It doesn't help much that this time around they will be going back to school before most parents get their pay. Equity is availing financial support through short-term, medium-term, and long-term loans. Parents can get a cash boost to cater for all their back-to-school needs such as fees payment or back-to-school shopping or related costs. They can access a loan of up to Kshs. 3million instantly on their phone, without having to fill in any forms or have any guarantors by simply dialing *247# on any mobile network, via Equitel line or Equity Mobile App.
In the end, the back-to-school season doesn't have to be hectic or break the budget. Having the right financial partner, and planning ahead will allow you to conveniently save, make payments and ease the stress that comes with back-to-school spending. Remember, this is also a good opportunity to start teaching children how to develop good financial habits.
Follow us on Telegram, Twitter, and Facebook, or subscribe to our weekly newsletter to ensure you don't miss out on any future updates. Send tips to info@techtrendske.co.ke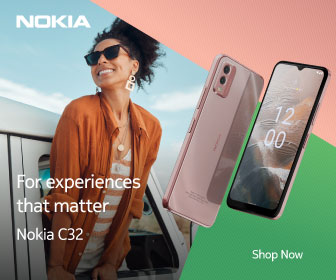 Follow Us