Kenyan tech and data-driven agricultural inputs supply startup iProcure has raised a $10.2 million Series B funding round to support its expansion into Uganda and Tanzania.
The round includes a $1.2 million debt led by Investisseurs & Partenaires (I&P) with participation from Novastar Ventures, British International Investment (BII), and Ceniarth. 
The agtech startup says the funding will help it roll out a credit offering for agro-retailers to purchase supplies on credit. 
"In addition to bolstering our existing operations with more warehouses and delivery vehicles, this funding will expand iProcure's product offering to include credit services and a new POS system for agro-dealers to better forecast their inventory needs and reduce pilferage within their shops. This will help our 5,000+ partner retailers increase their earnings and better serve the hundreds of thousands of farmers that depend on each shop." Niraj Varia, iProcure's new CEO  said. 
iProcure has revolutionized traditional agricultural supply chains in East Africa by developing its own distribution infrastructure connecting major agricultural input suppliers directly to local agro-dealers via its proprietary distribution technology system. By cutting out the multiple levels of middlemen in the traditional agricultural supply chain and providing technology-driven insights on supply levels and price, iProcure ensures the availability, quality, and delivery of critical agricultural inputs like fertilizers and seeds at up to 25% discount from prevailing market prices. 
iProcure is enabling the lowering of food costs and lessening the climate impact of agriculture by ensuring smallholder farmers can plant their crops on time and achieve higher crop yields while using less land. 
Asif Noorani, Senior Investment Manager of Impact Investing at I&P, said "iProcure is playing a pivotal role in transforming the agricultural sector in Africa by digitizing the agro-retailer networks and making last-mile agricultural inputs distribution more efficient. At its core, iProcure is improving farmers' access to genuine and affordable agricultural inputs by consolidating the region's fragmented agricultural inputs sector. These processes ultimately lower the cost of food production and improve food security." 
Follow us on Telegram, Twitter, and Facebook, or subscribe to our weekly newsletter to ensure you don't miss out on any future updates. Send tips to info@techtrendske.co.ke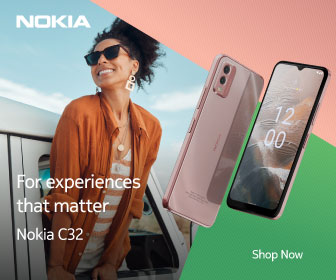 Follow Us