News
Filmmakers Launch Campaign to Promote Local Film and Content
An initiative aimed at reawakening interest in the Kenyan film and content industry has been launched in Nairobi. The campaign dubbed #WeWatchKenyan was launched at the iHUB at attended by various superstars in the creative industry.
The move is an attempt to arouse interest in local films among Kenyans and acknowledge the many interesting ideas being created by local talent.
The launch featured a screening of the Internationally-acclaimed crime thriller, Why U Hate and attracted a watch party of several local filmmakers as well as the cast and crew of the movie. It was also streamed live via Zoom and included an interactive hour-long Q&A session with the directors of the movie, Wanju Kase (Jante Juma & Robert Kamau), as well as Kalasha Award-winning Actress – Ellah Maina, her Lead – Bernard Irungu, Cinemaphotographer – Shammer Agila and Set Designer – Cynthia Kanario.
The initiative is supported by Kenya Film Commission, YAKWETU Online Limited, a Kenyan-based Startup running MyMovies.Africa watch parties in Nairobi until December 2022.
John Kyalo, the Film Development Officer of the Kenya Commission who was the chief guest at the event acknowledged the great effort put together by the event organizers, saying that the Commission is committed to creating an enabling environment for filmmakers.
"The Kenyan Film Industry has indeed come of age. This is a significant milestone for the Creative Industry in the country. As a Commission, it is our overriding goal to create an enabling environment, where Kenyan Filmmakers have a supportive infrastructure in place to support Production and Distribution, and also create Platforms where this Content can be consumed." he said.
We're proud to mobilise the #WeWatchKenyan movement", said Ms Trushna Buddhdev-Patel, Co-Founder & Chief Executive Officer of YAKWETU™, "As it also provides a Platform for Creatives to constructively Critique and Promote each other's Works".
The Kenyan film industry has for a long time come under serious criticism for the lack of proper support structures and laws that suffocate creativity.
Follow us on Telegram, Twitter, Facebook, TechTrends Podcast or subscribe to our weekly newsletter to ensure you don't miss out on any future updates. Send tips to info@techtrendske.co.ke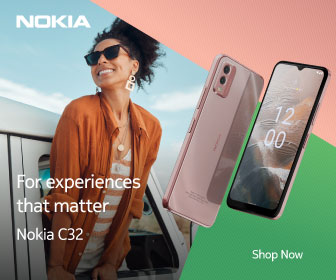 Follow Us