One of the most famous quotes by the legendary former Apple CEO and, the late Steve Jobs, is, "We are here to put a dent in the universe. Otherwise, why else even be here?"
Apple, the company that Steve Jobs co-founded and led for years has put a lot of "dents" in the world of telecommunications by building products and services of unmatched and unprecedented performance.
One of these products is the iPod, a portable music player that was introduced in October 2001.
With lightning speed, the iPod revolutionized the music industry by enabling consumers to buy, download and store their favourite jams, ensuring they had them wherever and whenever. No other product before the iPod had presented such a captivating idea, although there is the portable cassette and CD players in the market.
By mid-2007, only six years after launching, the company had sold approximately 100 million iPod devices. Over the years about 450 million iPod devices have penetrated the market.
After twenty-one years in the market, Apple has announced that it will be discontinuing the iPod, noting that there are several options now for customers to listen to music. The iPod has lost a significant segment of the market to the iPhone, iPad and Apple Watch, all of which have music-storage capabilities. Competitive music streaming channels aided by the internet have also contributed to low sales.
Apple hasn't publicly reported iPod sales since 2015. Reports indicate that the company sold 3 million iPods last year, compared to the 250 million iPhones it sold. Low sales of the device is certainly part of the reasons it has been discontinued.
Apple says that you can still buy an iPod "while stocks last."
Follow us on Telegram, Twitter, and Facebook, or subscribe to our weekly newsletter to ensure you don't miss out on any future updates. Send tips to info@techtrendske.co.ke.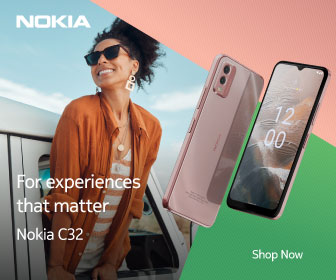 Follow Us