realme c25Y has earned a special position as the pioneer, affordable super smartphone in Kenya- offering users top notch specs on a budget.
Since the launch of the model in December, it has had a successful run, with its high-performance camera, powerful battery and high-speed processor- being the key differentiator compared to other phone models and brands in the same segment.
"Over the last three months, we have recorded significant sales compared to other models, showing a positive reception among young Kenyans. This model is truly the ultimate buyer's choice for those with a taste for the future without breaking the bank," said realme PR and Marketing Manager, Mildred Agoya.
The model is the first in the country to have a triple set of cameras with a 50MP main lens together with a Macro and B&W lens and an 8MP selfie camera for a super photographic experience.
Its mega 5000mAh battery that can last for 48 days on standby mode, comes with a super power saving mode which allows user to still maintain the basic functionality while using up to six common apps and remaining connected while saving as much as possible on battery.
It's Otta-core 12nm Unison T610 processor has a clocking speed of 1.8GHz. It has two Arm Cortex-A75 tune at up to 1.8GHz, and six Arm Cortex-A55 also running at 1.8GHz. Graphics are handled by Arm Mali G52 GPU tuned at 614.4MHz.
To cap it all, realme c25Y goes for Ksh 19,000 and has passed the quality test, coming with the TUV Rheinland High-Reliability Certification- offering real value for money.
These factors make the mobile firm said are part of efforts to helping meet a growing demand for cloud computing, gaming , streaming and other connected services in the market.
"For close to a decade, there has been significant development geared at boosting 3G and 4G coverage, however only half of the population connected to the internet has been able to leverage 4G, as cost of 4G enabled smartphones remaining out of reach for many Kenyans especially the youth," said Agoya.
GSMA in its latest report, State of Mobile Internet Connectivity 2021-Sub-Saharan Africa, shows over half a billion people living in areas with a mobile broadband network are not using mobile internet, despite substantial increases in mobile broadband coverage since 2014. Infact, the coverage gap widened from 540 million in 2019 to 570 billion in 2022.
"Handset affordability remains among key barriers to connectivity in Sub-Saharan Africa, with smartphones still accounting for less than half of total connections in the region. We want to reverse these numbers and help many people to unlock the multi-million dollar potential presented by internet economy," she said.
Between 2016 and 2020, the cost of cheapest smartphone has reduced by 12.7 percentage points to 26.5 percent- which is still the highest in the world.
Follow us on Telegram, Twitter, Facebook, or subscribe to our weekly newsletter to ensure you don't miss out on any future updates. Send tips to info@techtrendske.co.ke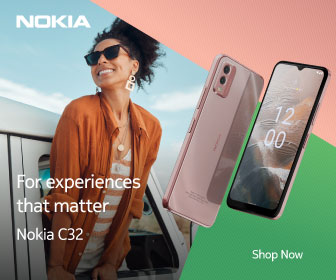 Follow Us