News
Government launches the Digital Masterplan 2022-2032 at Connected Kenya Summit
ICT CS Joe Mucheru has today launched Kenya's Digital Masterplan 2022-2032 at the ongoing Connected Summit 2022 in Diani, Kwale County.
The document will guide the structured delivery of ICT infrastructure, services, and the development of skills. It also gives a 10- year roadmap to the country on ICT initiatives to guide investors while planning their priorities. It identifies 19 flagship projects, that the government will focus on, to accelerate the digital transformation of the country. This includes the deployment of 100,000 Kms of fiber optic infrastructure to 40,000 schools and other learning institutions, 20,000 government institutions, 13,000 health facilities, 25,000 hotspots to support youth and innovators and the establishment of 1,450 wards digital innovation hubs.
The master plan also proposes the establishment of two software factories and another two electronic manufacturing factory that will service Kenya and the region. It is estimated that these two factories will hire over 10,000 software engineers among others.
''The National Digital Master Plan, which will be launched will guide in shaping our discussions towards a transformed digital Kenya where technology plays a pivotal role in economic development.'' the CS said. 
To enable the citizen and public servants to effectively utilize technology in their businesses and work, the masterplan proposes digital literacy capacity building for all citizen starting with 20 million citizen, training of 300,000 public servants and build adequate technical support through training of 10,000 ICT professionals. The government will also establish of regional ICT Smart hub as well as regional submarine cables maintenance depot.
To enable 'one-stop shop' for all government core services the masterplan also proposes accelerated automation and digitization for all government core services in both national and county governments. This will start with the digitization of over 5 billion government records.
''I have no doubt that with the successful implementation of the identified programmes and projects in the masterplan, this country can live up to its reputation as the Silicon Savannah on matters ICT and economic development.'' the CS said. 
Mucheru added that this Masterplan will guide the government's response to gaps such as closing the digital divide, unstructured deployment of ICTs across the Public Service and the need to enforce standards in helping the country tackle its various challenges.
Follow us on Telegram, Twitter, Facebook or subscribe to our weekly newsletter to ensure you don't miss out on any future updates.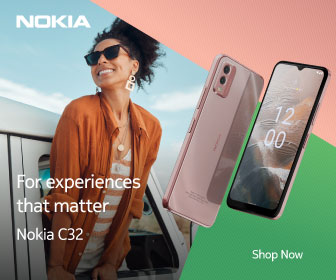 Follow Us