News
Twiga Foods named to TIME's List of 100 Most Influential Companies of 2022
Kenyan agri-tech firm Twiga Foods has been named among the 100 Most Influential Companies globally by Time Magazine. 
Twiga Foods made it to the list for simplifying the supply chain between fresh food producers, FMCG manufacturers and retailers through a B2B e-commerce platform.
TIME revealed its second annual TIME 100 Most Influential Companies list today which highlights the 100 companies making extraordinary impacts around the world.
African countries despite the abundance of arable land still has food production and distribution challenges. Many cities across the continent have incalculable informal retailers and marketplaces that require to be connected to the food producers rapidly and deliver value for consumers.
To tackle this problem, Twiga Foods is using its mobile-based platform – Soko Yetu (meaning Our Market in Swahili) to bring a diverse assortment of products to informal retailers, allowing them to shop and have it delivered to their doorsteps within 24 hours. This removes the need for many intermediaries, significantly lowering the cost of food for consumers.
Twiga Foods has over 130,000 retailers, served through a fleet that covers a cumulative 12,000kms daily and handles over 1.2Million kgs of assorted products every day.
By creating this closed eco-system in this $700bn industry in sub-Saharan Africa, Twiga Foods is revolutionizing retail.
"We are offering informal retailers in Africa what global retail chains have established in more developed markets, efficient, digitized, and integrated supply chains. Since informal retailers do not have the scale and capital do this on their own, we are building it and becoming their back-office," said Twiga Foods Founder and CEO, Peter Njonjo.
Twiga Foods is targeting a pan-African expansion to East African markets like Uganda and Tanzania. The company is also investing in developing an alternative way of producing food on the continent and covering both ends of traceability and mass scale. The initiative it says aims to reduce consumers' prices for popular fresh food products by over 30%.
See the full list here.
Follow us on Telegram, Twitter, Facebook or subscribe to our weekly newsletter to ensure you don't miss out on any future updates. Send tips to info@techtrendske.co.ke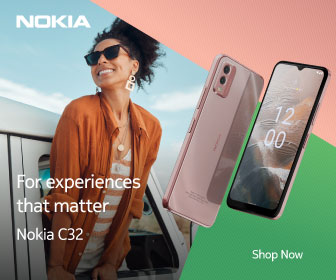 Follow Us