BNB Chain, a community-driven, decentralized and censorship-resistant blockchain has announced a new partnership with Aptos to accelerate the adoption of blockchain technology across a variety of applications, including social media, gaming, and more.
As of today, BNB Chain has an average of 1 million daily users, and the combined efforts of two L1 blockchains will accelerate technological and business innovation, as well as the development of new large-scale web2 use cases. The collaboration will focus on technology, infrastructure, marketing, and community participation.
Aptos' developer network went live on March 16, 2022 along with the announcement of the fundraising round of $200 million USD led by  a16z ​​​​with participation from Multicoin Capital, Katie Haun, 3 Arrows Capital, ParaFi Capital, IRONGREY, Hashed, Variant, Tiger Global, BlockTower, FTX Ventures, Paxos and Coinbase Ventures.
The BNB Chain and Aptos' initial integration will focus on bridging and supporting seamless liquidity between the two L1 chains. High-performance EVM standards and innovative use cases that span the two chains, such as SocialFi from Aptos (Social Media) to BNBChain (DeFi), will also be areas of focus.
Additionally, BNB Chain and Aptos will form a security alliance as part of their commitment to security as a key priority. BNB Chain ecosystem partners will also jointly build these two ecosystems, for example, Blockorus will serve as one of Aptos's initial infrastructure partners. 
On a worldwide scale, the two blockchains will co-organize several events to support the Web3 vision, interoperability and mainstream adoption of blockchain.
"Aptos and BNB Chain share the same vision of mainstreaming blockchain technology and attracting significant web2 use cases in order to enable the development of new and scalable solutions for the ecosystem. We want to work together to attract a large number of developers to leverage the infrastructure and technologies, and this cooperation will demonstrate that," said Samy Karim, Ecosystem Coordinator at BNB Chain.
Without an engaged developer community and a flourishing ecosystem, it is impossible to construct blockchain infrastructure. A series of hackathons and financing events will be co-hosted to encourage the most innovative blockchain developers to participate and contribute to the development of a diverse developer community and future ecosystem expansion.
"Our objective is to ensure that billions of people have fair access to digital assets. The web3 stack is enormous and diverse, encompassing everything from smart contract platforms to developer infrastructure and tooling, wallets, and decentralized applications. We intend to develop an ecosystem with the BNB Chain team in the coming months that will benefit the entire space. BNB Chain is an excellent partner for our journey – we are already planning to collaborate with BNB Chain's large decentralized community to build a secure, scalable, and upgradeable smart contract platform," said Mo Shaikh, CEO at Aptos Labs.
BNB Chain has established itself as a scalable blockchain network capable of processing transactions faster and more cheaply than today's most popular networks. This is in alignment with the industry's need of building a more dependable and predictable network that facilitates the adoption of blockchain technology for scaling use cases. Earlier this month, BNB Chain shared a sneak glimpse of its upcoming hackathon, Revelation, on Twitter.
Follow us on Telegram, Twitter, Facebook, or subscribe to our weekly newsletter to ensure you don't miss out on any future updates. Send tips to info@techtrendske.co.ke.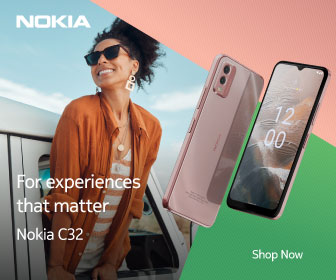 Follow Us