OkHi: In the developed world, it's much easier for anyone to give you directions to their home or business location and you'll find your way without much head-scratching. The elaborate and carefully organized address system which allocates every business and street a unique identity has been a reliable method for ages. As long as you can find your way to the indicated street, you surely won't miss the building. Precision.
This precision has been a key enabler to the success and growth of the delivery and logistics business.
In African cities such as Nairobi, Kenya, and Lagos in Nigeria, you may have to rely on rudimentary methods like seeking directions from "honest-looking" guards or street vendors. Google Maps might also save your day, but it won't be of much help while directing you to very specific locations such as buildings in crowded slums.
This challenge could be a thing of the past for the entire African population if the innovations of a fast-rising company are anything to go by. Nairobi-based smart-addressing startup OkHi is working on an ambitious system that will ensure every person in Africa has a verifiable address.
On their website, the company states that they aim "to enable the 4 billion people without an address to 'be included'.
This is an uphill task that requires proper infrastructure and considerable investment. In Kenya, OkHi has achieved an important milestone after verifying more than 300,000 addresses. The company is aiming at one million verified addresses by the end 2022.
OkHi has the backing of investors such as Chapel Hill Denham, Founders Factory Africa, Flutterwave, Betatron and Chapel Hill Denham. 
The company recently secured a $1.5 million seed fund, raising to the total amount raised to $3 million since 2020.
OkHi's smart system is a trailblazer in this space. From a pilot undertaken in partnership with Stanbic IBHT, the system was found to be 30% more accurate, four times faster, and 50% cheaper than the traditional practice of physically locating an address.
Address verification is an important support service for businesses such as lending, eCommerce, food delivery and ride-hailing. Ambulances and firefighters can also easily and accurately locate those in need using system's such as OkHi's.
"We believe a physical address is a human right," Says Timbo Drayson, founder and CEO. "It empowers a person to prove where they live so that they can open a bank account, get a delivery to their door and trust an ambulance to find them."
OkHi was founded in Kenya in2014 and launched its operations in Nigeria in 2021.
Follow us on Telegram, Twitter, Facebook, or subscribe to our weekly newsletter to ensure you don't miss out on any future updates. Send tips to info@techtrendske.co.ke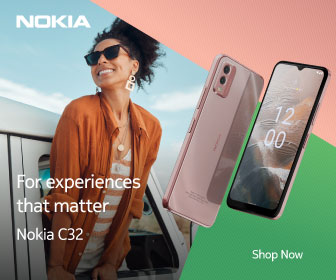 Follow Us