Telkom Kenya officially launched the T-kash app last week, an easy-to-use application that will enable its customers to access a wider service offering on its digital financial services platform. 
Telkom Kenya CEO Mugo Kibati said the launch of the T-kash App is the culmination of extensive research on evolving customer trends, anchored on the need for simplicity, security, availability and a diversified service offering.
He said the app was designed using a human-centred design approach with the user's experience being the defining factor.
'' The result is an easy-to-navigate platform that seeks to simplify a customer's experience with respect to mobile financial services. On the back of design research that we conducted, the T-kash App responds to Kenyans' desire for a simple, easy-to-use mobile money platform. We are currently working on additional loyalty features that are guided by feedback from our customers." he said. 
The T-kash App can be downloaded from the Google Play Store, the Huawei App Gallery as well as the Apple Store. It is a strategic addition through which Telkom customers will access T-kash. Customers currently access T-kash via USSD code *160#.
Signing up
Signing up is easy but first, you need to make sure you are a registered Telkom Kenya user with a Telkom sim card. Visit Google Play Store, the Huawei App Gallery as well as the Apple Store depending on the OS you're using, search and download the T-kash app. 
Once downloaded select the app and you will be greeted with a welcome page with details about what the app can do. Add your phone number and a verification code will be sent to your phone, input the code and that's it. You will be good to go.
The T-kash app allows you to do a number of things which we will be listing below. Telkom says it will continue adding more features in the coming months.
"Guided by the research data that we have collected during the development phase of this App and the feedback we shall continue to receive from our customers, we will be unveiling more service options in the coming months," Telkom said during the launch.
For now, here is everything else you can do with the app. 
Send Money, Pay Bills and Buy Airtime
The T-kash app allows customers to send money to a mobile wallet within the Telkom network, to an MPESA wallet and soon to an Airtel Money wallet, or to a bank account.  Customers can also buy airtime and data bundles for their own Telkom line or for another Telkom customer, pay bills, as well as make withdrawals and deposits at a T-kash agent.
You can also check your T-kash balance within the app.
Locate Telkom shops around you
The app also allows you to locate Telkom shops near you so that you don't spend so much time looking for one. 
Other features
The T-kash app also features some of the top Telkom data and voice deals that you can take advantage of. It also shows you your available minutes and data balances. It also features Telkom's Pewa Service, an advance airtime service that will offer you airtime when you run out. 
Follow us on Telegram, Twitter, Facebook, or subscribe to our weekly newsletter to ensure you don't miss out on any future updates. Send tips to info@techtrendske.co.ke.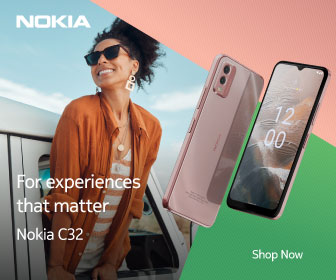 Follow Us