I always love it when smartphone companies mock each other, I mean it's a good way of trying to put your name out there. It's an old-age theme in advertising that has been used by many companies for years and it looks like TECNO Mobile is jumping into this bandwagon.
The company has been on a trolling spree this week making fun of Apple and Samsung with some new Phantom X promos.
The TECNO Phantom (Review) is the company's latest flagship smartphone that was launched in Kenya back in July for Ksh.50,000.  
On Tuesday, TECNO made fun of Apple in a tweet posted on its official global page, not the local TECNO Kenya Twitter page. A day later, it also made fun of smartphone giant Samsung. 
The tweets are so direct and even feature the respective company logos look-alikes in the accompanying image. 
In Mocking Apple, TECNO shared an image of a rotten apple with the caption '' A rotten apple means it has lost its nutrients, oxidized and brought in a lot of bugs. If that's the case, why not try other items that are fresher and more valuable? Say goodbye to no change, say hi to new! #PHANTMX #BeBoldBeExtraordinary #RedifineYourFreshlife #SayHiToNew''
https://twitter.com/tecnomobile/status/1460472700087017476
For Samsung, it shared an image similar to the Samsung logo with the caption  ''The same melody, the same lyrics, the same song over and over again. Your ears are saying they're exhausted with the same routines every day. 🙁 Why not try something new? You will discover more exquisite melodies.'' #PHANTOMX #BeBoldBeExtraordinary
https://twitter.com/tecnomobile/status/1460835090649554947?ref_src=twsrc%5Etfw%7Ctwcamp%5Etweetembed%7Ctwterm%5E1460835090649554947%7Ctwgr%5E%7Ctwcon%5Es1_&ref_url=https%3A%2F%2Ftimesofindia.indiatimes.com%2Fgadgets-news%2Fheres-how-tecno-is-making-fun-of-apple-and-samsung%2Farticleshow%2F87757572.cms
As I mentioned TECNO Phantom X is the company's latest flagship phone. It features a curved 90Hz display. It comes with a 6.70-inch touchscreen display with a resolution of 1080×2340 pixels. 
TECNO PHANTOM X is powered by an octa-core MediaTek Helio G95 processor and comes with 8GB of RAM and 256 GB of internal storage. It runs Android 11 and is powered by a 4700mAh battery. 
TECNO mocking Samsung with this Phantom X ad ? pic.twitter.com/MvkisGWoI2

— Kanali (@NicKanali) November 17, 2021
Follow us on Telegram, Twitter, Facebook, or subscribe to our weekly newsletter to ensure you don't miss out on any future updates. Send tips to info@techtrendske.co.ke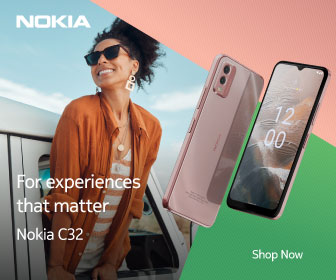 Follow Us