News
New Philippine drama MEA CULPA now available on StarTimes
Pay Television operator StarTimes Media has spiced up its entertainment offering with the introduction of a new Philippine drama – MEA CULPA. The drama will broadcast on the platform's ST Novela E plus channel with an episode airing daily from 9:40PM.
MEA CULPA is a story about complicated social relationships and realization of justice. After passing the bar exams necessary to become full-fledged lawyers, six friends – Juris, Drei, Gaylord, Greco, Lolita, and Bogs – go on a road trip to celebrate their success.
However, as they blaze and booze on the way, their joyride soon turns into a homicide when they accidentally run over and kill a woman in cold blood. Fearful of the impact the incident will have on their respective futures, they all decide to bury the body and keep it a secret forever.
To make the matter worse, the victim was holding a baby. Plagued by guilt, Juris makes the decision to adopt the child and claim her as her own. Years later, while everyone had moved on leading their own lives, a woman on a mission to find and reunite with her long lost daughter and search for justice emerges. Can she prevail against a secret kept by multiple people?
"We are excited to onboard MEA CULPA notably immediately after seeing off 'The Blood Moon' another drama which proved to be extremely popular. It is our commitment to progressively have unrivaled entertainment on our platform and it is these kind of high adrenaline dramas that are enabling us to achieve such," noted StarTimes Regional Marketing Director Mr. Aldrine Nsubuga.
The pursuit for justice and conflicts between an ordinary mother and six professional legal talents will keep subscribers entertained as the unpredicted decisions of these characters create many more twists and turns.
Follow us on Telegram, Twitter, Facebook, or subscribe to our weekly newsletter to ensure you don't miss out on any future updates. Send tips to info@techtrendske.co.ke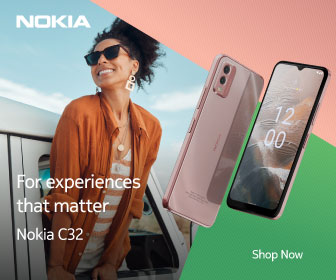 Follow Us