The speed at which Africa's business sector has changed over the past year has been nothing short of astonishing. Business leaders have had their hands full, from enabling remote work on a previously unprecedented scale to adapting to disruptions among many other things. At the center of this change is cloud.
Before the pandemic hit, a number of businesses in Africa were at different stages of their cloud strategies, whether that meant moving their email server to the cloud or upgrading to Google cloud or Microsoft 365. This process has been accelerated as many workers were forced to work remotely.
According to a Synergy Research Group survey, which we wrote about in our last cloud review column,  spending on cloud infrastructure bypassed spending on data center hardware and software for the first time in 2020 . This study shows that spending on cloud infrastructure services (PaaS, IaaS, and hosted private cloud combined) grew by 35 per cent to reach almost $130 billion in 2020, while spending on data center hardware and software dropped more than 5 percent to less than $90 billion over the same period.
Cloud adoption—including hybrid and multi-cloud adoption—is expanding fast among both private and public sector organizations of all sizes.
At the enterprise level, consulting firm BCG estimates that two-thirds of companies globally already use multiple clouds. It predicts that by 2025, up to 60 per cent of consumer-facing applications, almost 40 per cent of data warehouse and analytics workloads, and more than 30 per cent of core business applications will be running on public clouds operated by the likes of Amazon, Google, and Microsoft. Traditional on-premises technology will handle no more than a third of these workloads.
In Africa, the continent has been suited to jump to the cloud more than its peers. 
"If you look at Africa from an economic development standpoint, you would be quick to assume the continent is not geared up to take advantage of the latest trends in cloud technology. But you would be wrong. " Winston Ritson, the Group Head for Cloud Services at Liquid Intelligent Technologies.   says in an OP ED published last week. 
Winston notes that international investors are clamoring to the front of the investment line to fund a boom in the African Cloud Computing market. 
"The proliferation of smartphones, mass adoption of business software and general economic growth prospects have seen a great demand for data centers to be built within continental borders. A young mobile population is driving end-user demand and the potential for the next Cloud boom," he says.
In the news
Last week, Liquid Intelligent Technologies creates direct access to USA internet resources via a new POP connection to Miami. The new POP is connected to Liquid's 100,000km of fiber across 11 countries on the continent and another 14 countries via the Operators Alliance Program and Liquid Satellite Services. This results in customers being able to leverage a better connection to the US, giving them access to Cloud services, OTT resources, Internet content and high-quality voice and video calls with family and business partners.
A South African financial institution also partnered with Sapiens on Cloud-Hosted Bancassurance solutions. The financial institution will implement Sapiens' cloud-hosted, IDITSuite for short-term insurance and Sapiens Intelligence, with the help of Sapiens Managed Services.
Google Cloud and SAP  announced an expanded strategic partnership to help customers execute business transformations, migrate critical business systems to the cloud and augment existing business systems with Google Cloud capabilities in Artificial Intelligence (AI) and Machine Learning (ML).
Simon Ngunjiri Muraya is Google Cloud Architect at  Incentro Africa.
Follow us on Telegram, Twitter, Facebook, or subscribe to our weekly newsletter to ensure you don't miss out on any future updates. Send tips to info@techtrendske.co.ke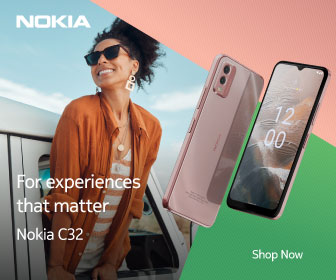 Follow Us