News
The future of shopping is in augmented reality, LG is showing the way
The tectonic shift in lifestyle triggered by the coronavirus pandemic has catapulted online shopping into a massive global enterprise with people now using virtual platforms to buy goods and services.
One of these is Augmented Reality (AR) which is essentially a futuristic technology that places the real world we live in a digital setting through immersion. AR is driving a new way of shopping known as augmented shopping.
Imagine a world where consumers no longer need product catalogues and simply select what they want and interactively zero in on the perfect colour, size and dimensions. Augmented shopping is made possible by innovative technologies like AR that recreate reality into life-like virtual experiences.
According to a leading global consulting firm, over 100 million customers are likely to shop using AR either online or in-store by 2022. The number of AR users has also doubled since 2018. This points to how augmented reality is shaping how consumers shop now and into the future.
Research shows that most people prioritize the product and price when buying things. They want to be sure they are buying the right product for the right value. AR helps consumers feel more confident in their product choice, more so, get the products that perfectly matches their lifestyle.
Augmented shopping helps them do just that either online from their homes or at the store. Thus, virtual showrooms are becoming more popular besides being a safe place where people can shop with convenience.
This is exactly what LG seeks to achieve with its e-Showroom concept where customers virtually learn about the company's products before purchase. AR technology makes it possible to render a product the way it will actually look or feel for the customer to make a very informed choice.
The e-showroom is an alternative platform for those interested in purchasing LG products. For example, it enables the buyer to assess how an LG OLED TV or LG InstaView refrigerator will actually fit in the living room or kitchen. This goes beyond posting product photos on a website but adding details of the product for the customer to experience its finer nuances.
For someone designing their new home, they can actually simulate how every home appliance will aesthetically merge with the space. Talk of an innovative way of transforming your dreams into reality!
So far, LG has opened two e-showrooms in Kenya, the first of their mind for LG in Africa. It provides a virtual tour of a different range of products the company has to offer including Artificial Intelligence-powered appliances.
At a time when everyone is concerned about keeping healthy and safe, this innovative marketing tool demonstrates LG leadership in developing customer-centric solutions that also help consumers make informed decisions.
Augmented reality is therefore the future of shopping and is already redefining retail and lifestyle trends by adding value to the shopper's experience and building relationships between brands and consumers.  LG is leading the way in ushering in this bold era of consumer value.
Follow us on Telegram, Twitter, Facebook, or subscribe to our weekly newsletter to ensure you don't miss out on any future updates. Send tips to info@techtrendske.co.ke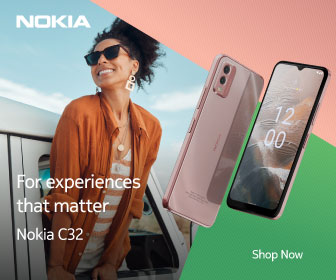 Follow Us