Interviews
News
TRENDING
Trending
[Interview] Maryanne Michuki, Stanbic Bank Innovation lead: Digitizing motor insurance with StanSure app
According to the Insurance Outlook Report 2019/2020 East Africa by Deloitte, insurers in the region have experienced better times than their financial performance in recent years.  The report notes that the operating environment has only become more competitive with premium rates being revised downwards in the more competitive business classes. 
Furthermore, the report notes that the pace at which disruptive technologies have been taken up by incumbents and the entrance of non-traditional insurers in the market is slower than expected.  
''Insurers need to look at ways of remaining relevant in the competitive scene while improving their operational efficiencies using technology,'' reads part of the report. 
Customers are becoming more enlightened, aware of their insurance needs, and are increasingly being sceptical of what insurers have to offer them. Globally, insurers have taken steps to modify their product and service offerings in line with customer behaviors. However, the trend is yet to be experienced in the East African Region. 
Although the operating environment has remained largely unchanged in the insurance industry, other industries such as banking, transportation, and manufacturing have already started feeling the effects of disruptive technologies and unconventional competitors. What this means is that the first insurers who capitalize on the opportunities that digitization and automation offer, will most likely be the biggest beneficiaries. 
''Insurance is one of the sectors that's ready for disruption'' Maryanne Michuki, the Head of Transformation and Innovation at Stanbic Bank told TechTrendsKE in a recent interview.
Stanbic Insurance Agency, the Insurance arm of Stanbic Bank Kenya in partnership with Heritage and Liberty Insurance recently launched the StanSure mobile app, to enable customers buy motor insurance in less than 10 minutes. Leveraging technology, StanSure gives customers the flexibility to build their own cover and access around the clock road rescue services. 
''The StanSure mobile app is a solution that is fully end to end digital from all the way to you generating a quote, to scheduling your valuation at the comfort of your home,'' says Maryanne.
For most motor insurance players in the market currently, you can start the insurance purchase process online but at some point, you either need to have an interaction with a branch to pick up your sticker, or to leave the comfort of your home to go outside and actually go and get a valuation done at any of the centers. 
''With the StanSure mobile app, once you say this is my location, at your convenience, the valuation team is dispatched to you. There's zero paperwork at all and you can do the entire process from generating your quote to document deliveries and everything will be delivered to you. If it's all your supporting documentation, including your, a copy of your logbook, you make your payments online, you receive your receipt and then after that process is completed, you have the policy in hand,'' Maryanne adds. 
The app also features an emergency response button as well as a 15% cashback reward for good driving
Stanbic has started with motor insurance with this app but plans to roll out other features in the coming months. According to Maryanne, the decision to go with motor is because there's already such high uptake.
''It's the one place that we thought we'll be able to make a very big impact by quickly focusing on experience. So in our next releases, then we'll expand our offering to then include some of the other covers within broader general and life insurance,'' she says.
All this will be within this same app. 
''For us, the way we look at those journeys to say at the beginning, yes, what our core differentiator is client experience. We started with motor, and the plan is to deliver the same experience on other policies. So the next release we're looking at is something that we also have in the market, but now to deliver it digitally, called the StanSure bundle which has personal accident, as well some of the life covers,'' Says Maryanne.  ''Motor for us is the starting point for us to get the credibility from an experience perspective and and then for us to then start to change perception and drive the need for some of the other policies, which are more longer in terms of what it is that customers need to commit to.'' 
Motor, Maryanne says, was driven a lot by qualitative feedback from customers on some of the negative experiences they've had, and what they would like to see in a digital solution. 
With the StanSure mobile app Stanbic is basically trying to digitize insurance whose pickup has been really low. Of course, we have seen a number of insurtech startups coming up with some even going ahead to get funding to grow their solution. In June this year three of these startups each received Ksh 1.25 million in cash awards from the Insurance Regulatory Authority (IRA) innovation hub in collaboration with Prudential Life Assurance Kenya Limited (Prudential) and other partners. The startups were recognized for their ability to impact increased access to insurance in underserved markets through the use of emerging technologies such as Artificial Intelligence, Blockchain and Telematics.
''If you think about the strides that have been made in other segments, whether it's in retail, whether it's in financial services, there's been a lot of change, but I mean, I think largely, you know, what has happened in insurance is that, you know, the products have been largely commoditized,'' she says. 
Anybody can sign up with StanSure, it's not limited to Stanbic customers only. All they need to do is download the app, do the registration, or even before they can create an account, they can choose to quickly generate a quote and save that and it will be valid for another 30 days and they can always come back to it and complete the same.
''For us, it's really about the experience, the enriched experience that we give our customers, and really solving for their needs beyond just in the traditional banking as it were. So it's actually just in terms of driving value for our clients,'' Maryanne says. 
Heritage Insurance is part of Standard Group and according to Maryanne, it's also how they leverage their position as a Standard Bank Group to be able to deliver some of these innovative solutions for its customers. 
''This is the beginning of our journey in terms of leveraging partnerships to one, deliver disruptive solutions, and two, to really deliver insurance offerings that truly matter for our customers,'' she concludes.
(You can also listen to the full interview on our 24Bit Podcast on Spotify and all other podcast platforms you may be using)
Follow us on Telegram, Twitter, Facebook, or subscribe to our weekly newsletter to ensure you don't miss out on any future updates. Send tips to info@techtrendske.co.ke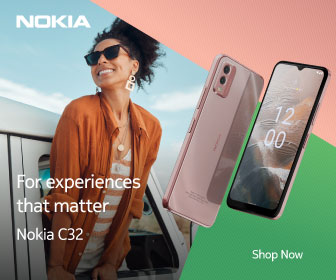 Follow Us