DigiCloud Africa has credited Incentro Africa for its role in expanding Google Cloud in Africa and subsequently being recognised as the Google Cloud Expansion Partner of the Year – Europe, Middle East, and Africa.
The annual award recognises one global partner in the region that has shown outstanding success in helping a large number of customers achieve better results through the Google Cloud Platform and Google Workspace.
Incentro Africa (founded 2017), announced in 2020 that it had achieved the Work Transformation – Enterprise Partner Specialization in the Google Cloud Partner Specialization Program, becoming the first and only premier partner with this specialization in Africa.
By earning the Partner Specialization, we proved our expertise and success in deploying Google Workspace to enterprise organizations, which includes providing services across all project work streams – such as technical implementation, change management, training and ongoing premium support.
Our continued collaboration with DigiCloud has yielded many successes with key clients such as Central Bank of West Africa (Google Workspace) , Textbook Center (SAP on Google Cloud) and Britam (Workspace).
"We are proud to have been credited by DigiCloud as one of their key partners in achieving this truly prestigious award – the first for an African organization no less." said Dennis de Weerd, Sales Director, Incentro Africa. "Our continued partnership is truly a special one and look forward to many more shared successes." he continued.
"Whilst the complete list of resellers would be too lengthy to mention, three companies were monumental in their efforts through 2020 to drive Google Cloud adoption in Africa, namely: Incentro Africa, for work in Kenya and Senegal specialising in workforce transformation, machine learning and infrastructure…" Gregory MacLennan, CEO, DigiCloud.
About Incentro
Incentro delivers innovative digital solutions, grounded by passion and happiness of employees, Incentronauts. 340 Incentronauts worldwide (The Netherlands, Spain, Kenya) are helping organizations to reach their digital goals.
Based on the maturity of clients, they setup an e-commerce environment which enables customers to deliver an awesome shopping journey and drive growth. They deliver a full range of services from strategy until conversion optimization for B2C and B2B focussed companies

Incentro Africa opened her door in Nairobi, Kenya, in 2017; The takeout on things was special: the company aimed for the delivery of fairtrade software solutions in Nairobi, the capital of Kenya. Our mission? To positively impact the lives of 10.000 Africans before the year 2022.
We continue to achieve this by bringing quality services and digital solutions to the (East) African market, supported by strong partnerships and growing local talent into product experts. We help organizations in developing their Cloud digital strategies in order to increase productivity and collaboration. We achieve this through our value propositions and expertise in enterprise collaboration, cloud migration, and developing smart applications.
Are you bold enough to step into the unknown? We are… and we dare you to do the same. We will be with you every step of the way. Not by making small changes but to truly do things differently – for a change!
With over 10 years of proven expertise in technical consultation and related services, Incentro, the only Google Premier Partner in East, West and Central Africa has become the go-to partner for successful business transformation in the continent.
From Enterprise Collaboration, Cloud Migration and Smart application development, we proudly serve over 26 countries in Africa and are growing. Whatever your ambition is, we'll aim for maximum impact. We dive deep into your organization, challenge your plans, build solutions swiftly and make sure they work.
Please feel free to visit our website or send an email to Customer Success Manager Elizabeth Akinyi – liz@incentro.com.
Follow us on Telegram, Twitter, Facebook, or subscribe to our weekly newsletter to ensure you don't miss out on any future updates. Send tips to info@techtrendske.co.ke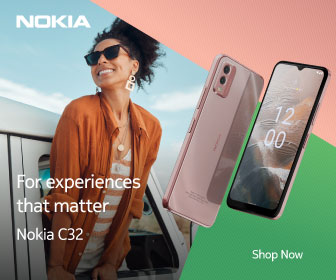 Follow Us