Samsung Electronics East Africa won five awards at the recently concluded Vifaa Tech Awards hosted by Wee Media in partnership with Nation Media Group.
Samsung scooped thee Best Midrange Smartphone award with the Samsung Galaxy A72, Best Flagship Smartphone with the Samsung Galaxy S21 Ultra, Best Battery Life on a Smartphone with the Samsung Galaxy A32, Must Have Accessory with the Samsung Galaxy Buds Pro and Best TV in Kenya with Samsung Q60 Series. These are all the categories that the global electronics manufacturer was nominated for.
"Samsung Electronics manufactures mobile devices, accessories and consumer electronics from the customer's feedback and winning these awards today just confirms that we are doing something right" Said Mr. Charles Kimari Head of Integrated Mobile Division at Samsung Electronics East Africa during the virtual award ceremony.
The Samsung Galaxy A32, A72 devices and Galaxy Buds pro were all launched in March this year, while the Galaxy S21 range of devices were launched in January this year. The Samsung Q60 Series that is commonly known as the QLED series was also launched in April during a virtual event held in Korea.
Vifaa Tech Awards are part of the Vifaa Tech Festival which seeks to recognize and shine a spotlight on brands, gadgets, and even stores that consumers appreciate. Unlike the previous year's where international wards selection have been the determinant for consumers choices, Vifaa Tech Awards allows the African consumer to determine their best devices and consumer electronics.
"An important aspect in the life cycle of a consumer product is feedback from its users. We believe that through these awards, brands will be able to better connect with what their customers like, and hopefully, the results serve as a blueprint for future products," said Saruni Maina, Managing Editor, Gadgets Africa.
Voting for the Vifaa Awards was open to the public from 24th May to 6th June 2021 through the Gadgets Africa website. The awards had 16 categories that the public could vote for.
Mr. Kimari further added "The voice of our customers is the determinant for every product that we develop and introduce to a market. The products that have been nominated are some of the products that Kenyans have asked for and it is great when they win awards".
Follow us on Telegram, Twitter, Facebook, or subscribe to our weekly newsletter to ensure you don't miss out on any future updates. Send tips to info@techtrendske.co.ke.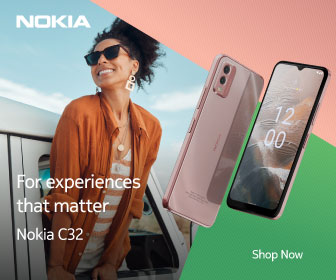 Follow Us