On-demand delivery startup Glovo has opened its first African Micro-Fulfillment Center in Nairobi. 
The center is located at AEA Plaza on Valley Road. Using the centers, individuals and small businesses can open retail businesses, selling products on Glovo's platform which are fulfilled through Glovo warehousing and logistics services. 
Glovo says the micro fulfillment center is part of its 'Q-commerce' division (that's "Q" for quick) expansion plans in Nairobi. Q-Commerce means that consumers can use Glovo to order from their favorite supermarkets and neighborhood stores, and from today they can now additionally order from Glovo Market.
"COVID-19 impacted traditional brick-and-mortar retail. We believe that micro fulfillment centers represent an important part of the future of post-pandemic retail, and I think we will see a permanent shift to consumers buying groceries and other essential and convenience items from an app and website, rather than making such trips in person. '' Oscar Pierre, CEO, and Co-founder of Glovo, said during the launch. 
''Glovo ensures the fastest delivery times in Kenya and the new micro-fulfillment center will help bring new innovations to the sector. We are excited to continue to expand our offering with new technological solutions and highly efficient infrastructure," he added. 
The delivery firm says Glovo Market uses the latest in in-store digital technology and dedicated resources to ensure the quickest possible delivery times with customers receiving their orders in 20-40 minutes.
In April this year, Glovo raised (€450M) in its Series F funding round led by New York-based investment managers Lugard Road Capital and the Luxor Capital Group. The funding is the largest in history for a Spanish startup.
Glovo said it will invest in expanding its footprint in the 20 markets in which it currently operates. The focus of the funding for Glovo will center around its Q-Commerce division and deepening its unique multi-category offerings in all the markets in which it operates. 
Follow us on Telegram, Twitter, Facebook, or subscribe to our weekly newsletter to ensure you don't miss out on any future updates. Send tips to info@techtrendske.co.ke.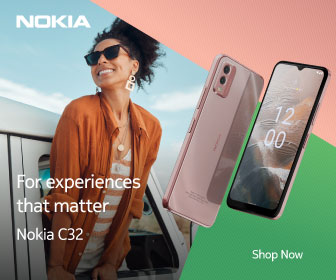 Follow Us