Mastercard has today announced the appointment of Shehryar Ali as Country Manager for East Africa.
Shehryar will be based at Mastercard's regional head office in Nairobi and will be responsible for managing Mastercard's operations in the region including Kenya and Tanzania. He will be reporting to Raghav Prasad, Division President Sub Saharan Africa.
"It is an absolute pleasure to welcome Shehryar as a member of the Sub-Saharan African team. From a financial and digital perspective, Shehryar's leadership will be invaluable in driving the Mastercard vision and strategy in the East Africa region. '' Raghav Prasad, Division President Sub Saharan Africa, Mastercard said.
''We are confident that with Shehryar's vast experience, we will continue to be at the forefront of introducing pioneering products and finding innovative solutions for our customers and partners' business requirements," he added.
A seasoned banker, Shehryar started his career at Citibank Pakistan, followed by a decade at Barclays and Mashreq Bank in Egypt. It was at these banking institutions that he finessed his skills as a well-respected banking professional and innovator. At his last role as the Head of Retail Banking at Bank One, Mauritius, Shehryar's main responsibilities included credit card issuing, individual and SME payments and consumer lending.
Shehryar brings a wealth of experience with a degree in computer sciences from the University of Texas, and more than 19 years of experience driving financial and digital solutions in the region and working in well-reputed banks in Africa & Asia.
Follow us on Telegram, Twitter, Facebook, or subscribe to our weekly newsletter to ensure you don't miss out on any future updates. Send tips to info@techtrendske.co.ke.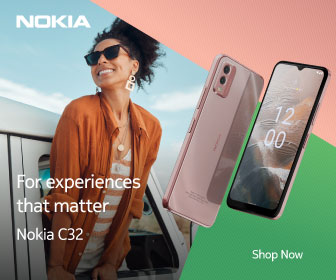 Follow Us