News
Kenyan Government and Netflix Partner to Accelerate Local Storytelling
The creative industry in Kenya is set to reap big from a collaboration between the Kenyan government and content streaming giant Netflix.
Through the Ministry of ICT, Innovation & Youth Affairs, Kenya signed a two-year MOU with Netflix, "to jointly deliver efforts to strengthen the country's creative industry and support the development of the next generation of storytellers." A press statement elaborates.
The far-reaching and detailed MOU is the first of its kind by Netflix in Africa. It's expected to have a direct impact on the growth d development of the creative sector.
Cabinet Secretary, ICT, Innovation & Youth Affairs, Mucheru, said, "This MoU will not only facilitate job creation in the country but also unlock training opportunities for screen sector development. We welcome this partnership with Netflix because Kenya has many stories to tell the world and all the initiatives with the various partners will help us ensure we have the ability to create quality stories."
The initiative will address four pillars which include
Under the MOU, there are already three local co-productions that Netflix has invested in. The company has didn't divulge details, saying that more information will be given closer to the premier dates.
Human capital Development
The MOU has further outlined a commitment to invest US$100 000  that will fund scholarships for 30 beneficiaries at the Kenya Film School and the African Digital Media Institute(ADMI). The fund will cover tuition, living expenses, learning materials and stipend. Another US$200,000  has been set aside for full-paid scholarships at other Kenyan institutions
This partnership will open doors of opportunities through internships, on-set training and other technical placements.
Marketing, media & digital Consumer protection
Netflix has also committed to collaborating with Communication Authority(CA) and the Kenya Film Classification Board (KFCB) to promote responsible digital parenting and appropriate viewing practices. This collaboration will lead to consumer sensitization of safety, digital parenting and age-appropriate online spaces.
The collaboration with KFCB will also extend to the fourth pillar identified as Creative Sector Infrastructure Development.  This initiative aims to create platforms for the design, establishment and rollout of a sector incentive. Netflix is expected to help set up frameworks that will lead to the actualization of an incentive/appreciation scheme in Kenya.
"Netflix is excited by the potential of Kenya's next generation of creative storytellers". Said Dorothy Ghettuba, Netflix's Director of Series in Africa.  "We believe there are great stories in Kenya and we want to do our part for Kenya's creative community by supporting the development of the local film and TV industry and talent pipelines, both in front of and behind the camera, through partnership initiatives "
The fruits of such partnerships are already being felt. Kenyan storyteller Voline Ogutu won US$25 000 and a production budget of US$75 000 for her story Anyango and the Ogre that's to be made into a short film. Hussein Kurji and Mona Ombogo are also on the list of creatives expected to reap big from Netflix's investments in the country.
Follow us on Telegram, Twitter, and Facebook, or subscribe to our weekly newsletter to ensure you don't miss out on any future updates. Send tips to info@techtrendske.co.ke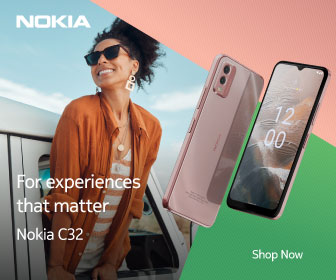 Follow Us